Big Business and MultiNationals ARE THE ENEMY, Driving Mass Immigration, Multiculturalism, Destruction of Sovereign Borders etc.
As SA News has said before, that cushy job you have at some Big Brand Multinational, is not really cool at all.
In fact it is destroying your own country, your own heritage and your own culture. Here is a prime example of how it works out of USA, but it is happening in all Western countries with all konds of Visa's and migrant programs to bring people in. There are even suggestions that migrants are being smuggled into countries.
It is clear that the EU is nothing more than a lobby group for big business used to turn countries into consumers. Here is evidence that big business is a driver of refugee resettlement in America.
The so-called 'religious' charities*** that resettle refugees in America and those in the UN/US State Department administering the refugee admissions program that is bringing tens of thousands of Muslim (and other) refugees to your towns want you to think this is all about 'humanitarianism.'  It is not!
The do-gooders bringing refugees to America are shills for big business whether they know it or not!
It is about globalization and multi-national corporations' need for cheap migrant laborers!
Did you read our post about BIG MEAT and Amarillo, TX just this week? It went viral and has brought thousands upon thousands of readers to RRW!  The business model is that companies, often times companies in the food industry, encourage (lobby for!) more refugees to be admitted to the US (or for amnesty for illegal aliens).
They get the slave laborers, your town gets the social/cultural tension, and taxpayers at all levels of government supplement the meager wages with WELFARE!  
Dems get reliable Leftwing voters!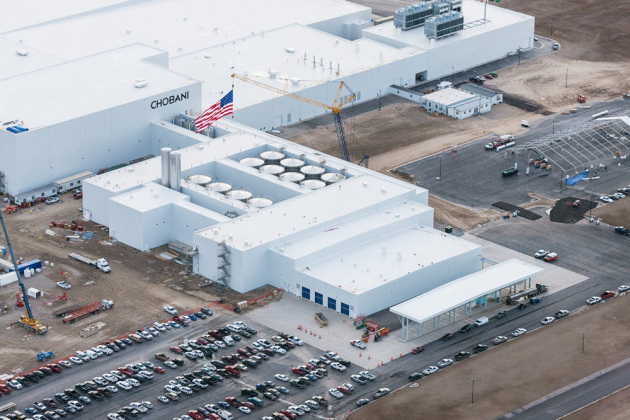 Twin Falls plant. As a driver of refugee resettlement, Chobani Yogurt is changing Idaho by replacing the people.
(See also our post on foreign operatives changing America with refugee labor, here.)
Rich people going to Davos to make plans for your town!
This is what got me started this morning.  The Financial Times tells us that the founder of Chobani Yogurt will be making a pitch at Davos this week at the World Economic Forum for more companies to adopt that 'business model' and hire (read IMPORT) more refugees to small and medium-sized American cities!
Last year Hamdi Ulukaya, a Kurdish entrepreneur who created the billion-dollar US-based Chobani yoghurt empire, travelled to Greece to see the swelling refugee crisis with his own eyes. Unsurprisingly, he was horrified by the human suffering that he witnessed, particularly as he shares a cultural affinity with many of the refugees — he grew up near the Syrian border in Turkey, before moving to the US as a student.
But Ulukaya was also appalled by something else: the hopelessly bureaucratic and old-fashioned nature of the organisations running the aid efforts. "The refugee issue is being dealt with using [methods from] the 1940s and it's in the hands of the UN and mostly government and you don't see a lot of private sector and entrepreneurs involved," he told me last week. "I decided we have got to hack this — we have got to bring another perspective into this issue, there are technologies that can be used."
So Ulukaya decided to act. Last year he established a foundation, Tent, to channel financial aid and innovation efforts into refugee work.
[….]
And he has stepped up efforts to hire as many refugees as he can at his yoghurt plants, where they currently account for 30 per cent of the total workforce, or 600 people. "There are 11 or 12 languages spoken in our factories," says Ulukaya. "We have translators 24 hours a day."
[….]
At next week's World Economic Forum (WEF) meeting in Davos, he will call on other CEOs to join a campaign to channel corporate money, lobbying initiatives, services and jobs to refugees. Five companies have already signed up: Ikea, MasterCard, Airbnb, LinkedIn and UPS — and Ulukaya says more are poised to join.
Continue reading!  Reporter Gillian Tett quotes me, and mentions protests in Idaho and New York where Chobani is bringing in the refugee laborers.
Chobani has received a lucrative contract, with the USDA, to provide yogurt (as a meat substitute) for Michelle Obama's healthy lunch program. This is a nationwide contract which some think was awarded under suspicious circumstances:
"Chobani's fast-track to school cafeterias across the U.S. – with a contract awarded faster than other companies have even gained approval for their products – raises the same question Green Mosters! blogger Kristina Pepelko first raised in 2013: is the National School Lunch Program and the tightened restrictions on school food truly designed to produce healthier students, or are special interest lobbyists driving menu recommendations from Washington, D.C.?"
See our complete archive on Twin Falls, Idaho and the 'pocket of resistance' that has formed there.
P.S. When I first learned about what Chobani Yogurt was doing to rural America (here), I never again bought any Chobani Yogurt!  I go down that dairy aisle and give them a mental finger (sorry to our more proper and polite readers).
***Nine major federal contractors which like to call themselves VOLAGs (Voluntary agencies) which is such a joke considering how much federal money they receive:
Please expose them:
Ann Corcoran
Be sure to learn more about what you should do about this during Election 2016 at American Resistance 2016!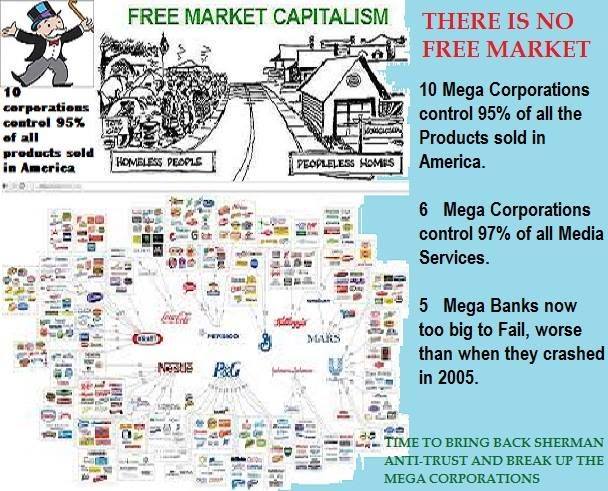 ---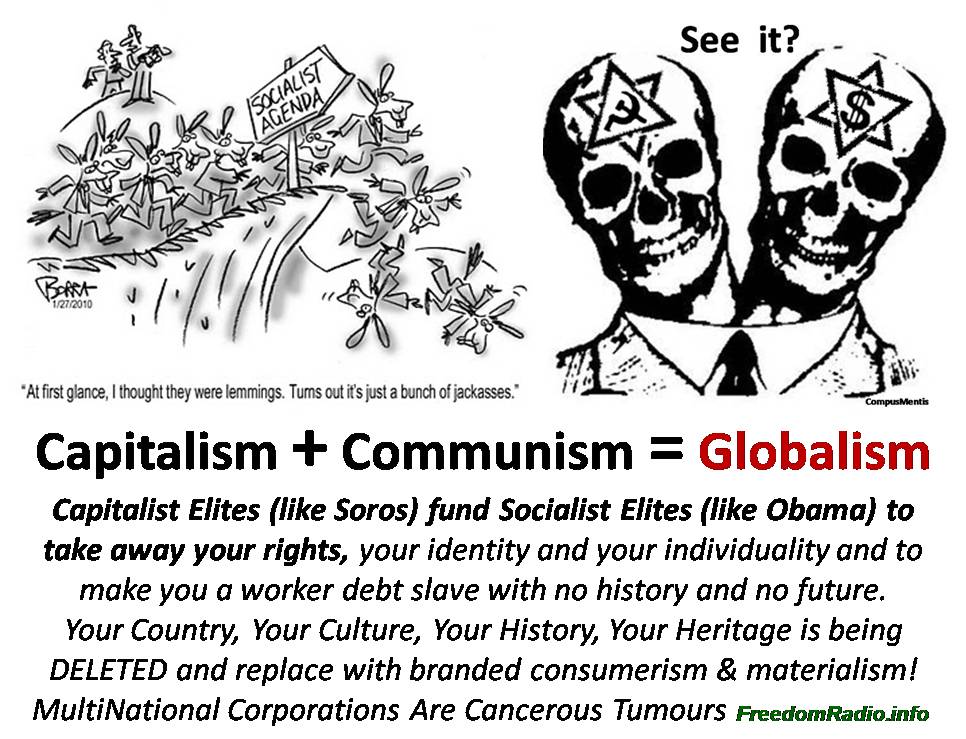 ---
 See Also: Deliberate Destruction of ALL Nations. Is SA Deliberately Being Pushed to Junk Status? Global Marxism Demands It.
---