Communism Fails in SA Too! ANC Admits Half of State Owned Land Lies Fallow as its Communal Farming Scheme Fails!
The ANC's purely communist system of communal farming by so called Community Property Associations (CPA's), is a total failure and that admission is clear from answers provided to written questions by members of Parliament. Despite this the ANC will no doubt press on with its implementation of the communist policy that the state must own all food producing land, which is what expropriation without compensation is about. Lookup Lenin's famine in Russia to see where this is headed…
The answers were tabled in Parliament on Thursday and Friday by Thoko Didiza, the minister for Agriculture. According to Didiza, there are 1,612 CPA's but 1,370 of them are dysfunctional and don't adhere to legal requirements and responsibilities. The CPA's together with the Ingonyama Trust owns 3, 8 million hectares of farming land, that is the size of half of Mpumalanga.
According to answers that Didiza supplied in Parliament on Thursday and Friday, only half of the farms that the government bought for land reform purposes are rented out and the rest apparently lies fallow. According to Didiza the government owns 6,459 farms bought for land reform purposes but only 3,172 are rented out. It seems the government don't want to issue any title deeds at this stage to any new black farmer put on land by the government, because they are afraid that the new owners will sell the land like such a high percentage of new owners of land has done in the past.
Anette Steyn, DA spokesperson on Agriculture, told Rapport newspaper that the CPA's are a nightmare.
ANALYSIS – Communism – which communal farming is – can never work and this has been proven in South Africa yet again. The old adage is true: If nobody is in charge or own the land, nobody will take responsibility. The ANC threw the Western system of ownership of land out of the backdoor and killed the golden goose, like they did in Zimbabwe, like they always do. The ANC and its liberal friends overseas also maintain the notion that whites own something like 97% of arable land yet these figures released by an ANC minister, in national Parliament, proves the opposite, so we hope disinformation by the black nationalist and liberal camps will now stop.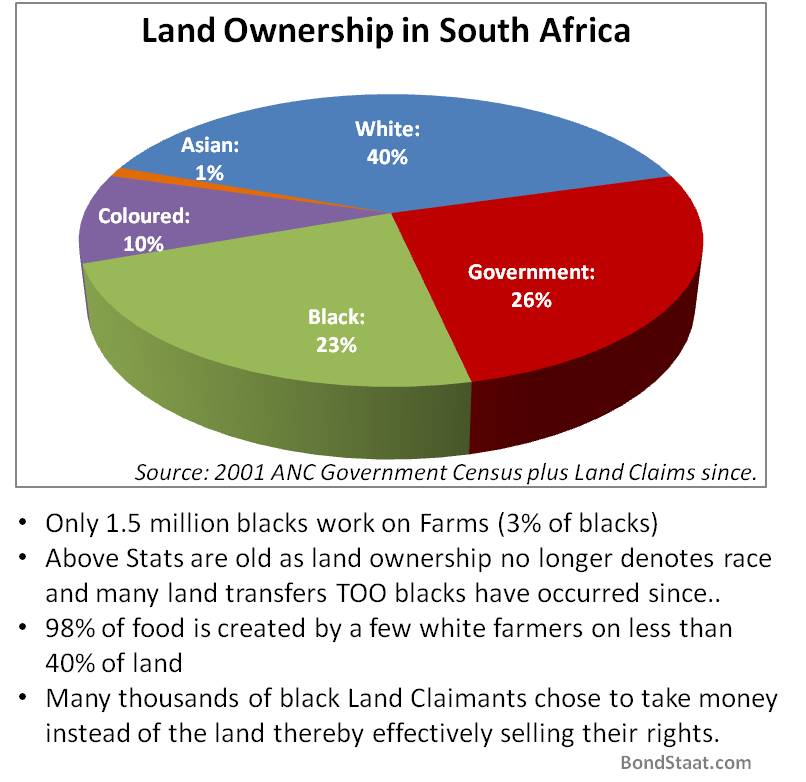 See also: Its still theft, no matter what you call it! ANC regime continues land expropriation without compensation policy
---