Elderly German Tourist Found Murdered on Margate Golf Course – No One is Safe Anymore, Anywhere, Anytime
An elderly German tourist was found murdered on Saturday, 7 March on a golf course in Margate, Kwazulu Natal. A spokesperson of ambulance service Netcare 911, Shawn Herbst, told the media that the man's body was pointed out to them on the golf course, after they received a call around 14:30. Herbst said the man was assaulted and had head injuries and had died on the scene.
A spokesperson of the Police later told the media that the German man was murdered by unknown persons. The lack of information provided by the Police does raise a number of issues. First and foremost it should be noted that there is access control at places like golf courses and it's very unlikely that the German man was murdered by a fellow golfer. The typical golfers visiting South Africa are not cold blooded murderers, so the logical conclusion is that he was probably murdered by attackers who invaded from the outside, and wanted to rob and or kill someone.
This, yet again, does show the world how dangerous South Africa has become, not only for its own people but also for foreign tourists. South Africa is the murder and rape capital of the world and there are daily reports about murders on innocent law abiding people by almost exclusively black males. People are also regularly attacked in places like beaches and public hiking trails. Just last week ago video footage of a German couple being robbed in Cape Town went viral.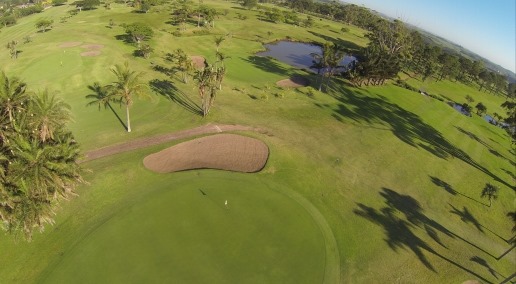 See also: If Rape is A Tool Of War, Then #FarmAttacks ARE WAR! Grandfather Murdered and ALL 5 Females Raped, Including 3 Primary School Girls in Limpopo Farm Attack!
---