Former Facebook Employees Confess To Artificially Boosting Black Lives Matter and Suppressing Conservative News
A former employee for Facebook's trending topics section is speaking out about how conservative news stories that would organically trend on the platform were often censored from making the coveted list of top stories.
Speaking on the condition of anonymity to Gizmodo — out of fear of retribution from Facebook — the former curator and journalist explained that stories on topics such as the CPAC gathering, Mitt Romney, and Rand Paul, were frequently suppressed from making the influential list.
"Depending on who was on shift, things would be blacklisted or trending," the former curator, who is also conservative, told Gizmodo. "I'd come on shift and I'd discover that CPAC or Mitt Romney or Glenn Beck or popular conservative topics wouldn't be trending because either the curator didn't recognize the news topic or it was like they had a bias against Ted Cruz."
Facebook has publicly maintained that they are neutral when it comes to politics, but the claims from their curator team significantly counter that narrative.
"I believe it had a chilling effect on conservative news," the former curator continued.
Additionally, if right-wing news site such as Red State broke a story, and Facebook did decide to feature it, they would look for it on a neutral website to promote instead of the original source.
"It was absolutely bias. We were doing it subjectively. It just depends on who the curator is and what time of day it is," they explained. "Every once in awhile a Red State or conservative news source would have a story. But we would have to go and find the same story from a more neutral outlet that wasn't as biased."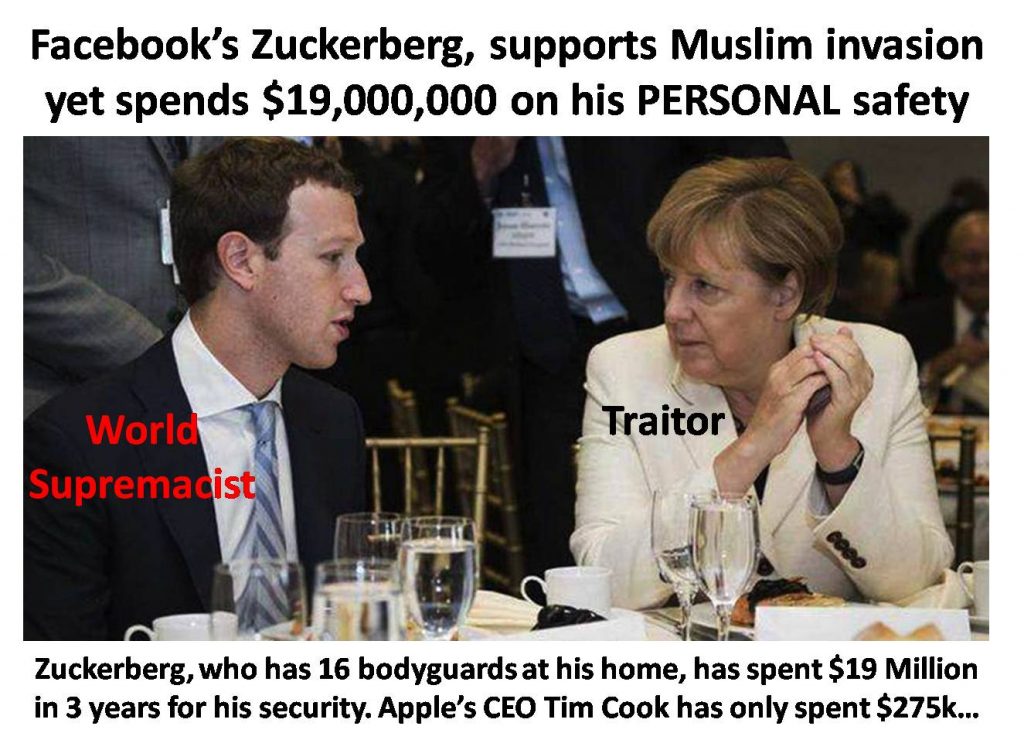 Facebook was not only suppressing stories either, they were also encouraged to use an "injection tool" to manually insert trending topics that were not causing enough discussion to make the list on their own. This would often result in the story making the top trending item, even if it wouldn't have by its own merits.
"We were told that if we saw something, a news story that was on the front page of these ten sites, like CNN, the New York Times, and BBC, then we could inject the topic," said one former curator. "If it looked like it had enough news sites covering the story, we could inject it—even if it wasn't naturally trending."
This was done especially in the case of breaking news, which the platform has struggled with keeping up with Twitter on.
"We would get yelled at if it was all over Twitter and not on Facebook," another former curator told the tech website.
This was also true for hashtags, specifically, Black Lives Matter, the movement which CEO Mark Zuckerberg personally endorsed in February.
"Facebook got a lot of pressure about not having a trending topic for Black Lives Matter," the individual said. "They realized it was a problem, and they boosted it in the ordering. They gave it preference over other topics. When we injected it, everyone started saying, 'Yeah, now I'm seeing it as number one'."
These allegations are especially chilling given Zuckerberg's public criticism of Republican front runner Donald Trump last month — as well as reports that Facebook employees were asking for discussion regarding the responsibility the company had to "prevent President Trump in 2017."
Facebook responded and denied the allegations in a statement to Buzzfeed and TechCrunch late Monday afternoon, but did not reply to inquiries from Gizmodo — who broke the story.
"We take allegations of bias very seriously. Facebook is a platform for people and perspectives from across the political spectrum. Trending Topics shows you the popular topics and hashtags that are being talked about on Facebook. There are rigorous guidelines in place for the review team to ensure consistency and neutrality. These guidelines do not permit the suppression of political perspectives. Nor do they permit the prioritization of one viewpoint over another or one news outlet over another. These guidelines do not prohibit any news outlet from appearing in Trending Topics."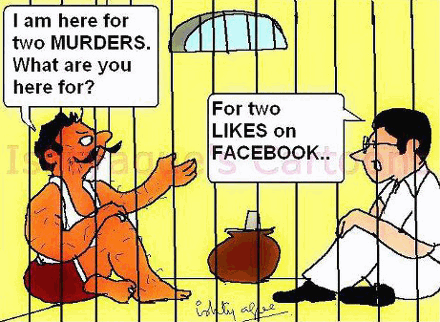 The allegations in the Gizmodo report drew criticism from conservative and liberal figures alike.
"Facebook has the power to greatly influence the presidential election," the Republican National Committee said in an online statement.
"It is beyond disturbing to learn that this power is being used to silence view points and stories that don't fit someone else's agenda."
"For anyone who cares about press freedom, this is frightening stuff," tweeted Bloomberg Editor Bill Grueskin and shared a link to the Gizmodo report.
Former Guardian journalist Glenn Greenwald, who published the first of a series of reports detailing United States and British global surveillance programmes, based on classified documents disclosed by Edward Snowden, also criticised Facebook.
Sharing a link to the Gizmodo report on his official Twitter account, he said, "Aside from fuelling right-wing persecution, this is a key reminder of dangers of Silicon Valley controlling content."
Facebook topped more than a billion users in 2012, rising to 1.65 billion users today, according to the analytics website Statista.
---
See Also: Facebook goes full Fascist in defence of Totalitarian Islam and the European / US Invasion by 3rd world migrants
---