How Will ANC Regime Cope With COVID-19 When SA Hospitals Have No Beds & Cannot Even Cope With A Broken Ankle?
Where will the ANC's Health Department get beds from when, not if, Corona virus strikes widely, when Steve Biko Hospital discharges a mentally challenged man with broken, now rotting ankle, without an operation! Even people who need very urgent operations have to wait 3 nights just for a bed! China built an entire hospital in ten day and like other countries did, ANC will have to setup alternative quarantine venues to get space for Corona virus patients when, not if, it becomes widespread.
Martiens Boshoff, a mentally challenged man had to wait for a week in the Steve Biko Academic Hospital in Pretoria, to receive an urgent operation to an ankle which was badly broken and splintered, whilst the wounds became infected and started to rot. Shockingly he was then discharged without an operation being done and had to sleep in a wheelchair the first night!
Boshoff broke his ankle last week in 2 places when he fell. His family took him to a private doctor last Thursday who referred  him to the Steve Biko hospital. There was a lot of blood loss because the bone stuck into the surrounding muscles, but at the Steve Biko hospital his ankle was only bandaged and he slept the first night in a wheelchair. Boshoff's sister told Maroela Media that her brother got a plaster cast last Friday morning, although the ankle was bleeding the previous night.
Boshoff's sister said he only got a bed in the general ward that Friday night and he was even more lucky than others, because some patients had to wait 3 nights to get a bed and all of them needed urgent operations. Boshoff was transferred to the orthopedic wing earlier in the week and x-rays were taken. However he was discharged Thursday (12 March). His mother luckily managed to persuade the hospital management to re-admit him and if all goes well, he will be operated on.
Boshoff's sister says her brother is in tremendous pain and they think the flesh has begun to rot because blood and pus are coming from the wound. Hopefully this man will be helped now and he won't loose his leg in the end, like so many others have, when being admitted for simple routine operations. Indeed many say going to the state hospitals is a death sentence… sounds like a perfect storm coming…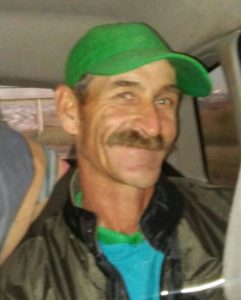 See also: Doctors at Nelspruit hospital can't perform a simple splint procedure! After 3 attempts, anesthesia did not work and hand grows on skew   
---