India Gets Dodgy PPE Gear Too, What About South Africa? China Putting Lives at Risk as it "Donates" Faulty Medical Gear To Cover up its #CCPVirus Guilt!
Just as the ANC regime make a song and a dance about receiving a batch of Personal Protection Equipment (PPE) from China, India joins the long list of countries complaining that they have been duped by China's altruistic propaganda campaign. India received 50,000 faulty personal protection equipment (PPE) from China. Like South Africa, and many other desperate countries, the gear was part of a charity drive trying to improve China's image as a global power, promote communism, and also to make up for unleashing CCPvirus on the world, which has now killed nearly 150,000 people. However it is very unlikely the pro China ANC will ever admit to receiving faulty gear from its communist counterpart, China.
According to India's Health Ministry (ICMR), China's poor quality control has now become a global headache at a time when the world needs help the most. It is almost like pushing someone into the water, then pretending to save them by throwing them a faulty lifebuoy, which sinks. Truly, the only question that remains, is was any of this deliberate…
China's substandard supplies are not welcomed by the latest recipient struggling with COVID19, India, where sources in the Health Ministry have confirmed a report that India has received personal protection equipment (PPE) from China, which failed quality tests. The gear is unsafe and unusable and in fact China's poor quality control has become a global headache. As SA-News reported earlier, Spain, The Czech Republic, Slovakia, Turkey, Finland, Britain, Netherlands, etc. are among the many countries that have received faulty kits and substandard gear from China. China was counting on this charity drive to repair its image, but  if anything, these faulty supplies are only damaging China's reputation further.
The PPE is the body armor for doctors and nurses on the frontlines, whose personal protection equipment or PPE, are gloves, a mask and a gown, which make up one PPE kit. Every doctor treating coronavirus patients needs them. PPE is the shield that protects them against the virus. Like South Africa, India now also needs more of it because faulty equipment is setting back the fight against coronavirus. ANC health minister Zweli Mkhize and others made a big media event out of receiving the PPE from China this week. When the batch landed in SA, SA-News asked Dirco if there were any concerns about this, but we had no reply yet.
[LIVE]: Minister @DrZweliMkhize receives a donation of medical equipment from China. 14/04/2020 #COVID19 #CoronavirusInSA https://t.co/WVqTjQSsxh

— DIRCO South Africa (@DIRCO_ZA) April 14, 2020
The list of complaints against faulty medical kits from China is growing. Scientists and health authorities from all these countries received faulty tests and kits for which these government's reportedly paid millions of dollars to Chinese companies to procure them. Georgia wanted to buy rapid coronavirus tests from China, but they have now suspended their agreement. The Netherlands wants to return 600,000 face masks purchased from China, as the N95 masks did not fit properly and the filters didn't work. When the Dutch officials demanded a recall, Beijing did not apologize, but instead China blamed the Netherlands! The Chinese foreign ministry said that the Dutch government should read the instructions on the box!
China may try to deny and deflect, but the problem is China faces a real struggle when it comes to quality control. Until the 12th of March, Chinese officials seized millions of pieces of faulty equipment which included more than 80 million faulty masks, and 370,000 defective or
fake disinfectants. Are these what China sent to the rest of the world as donations?
Counterfeiting has not stopped in China either and now Chinese traders are exporting fake faulty equipment to a desperate world. Often the term "made in China" is used as a synonym for defective cheap products, and now the world's worst affected countries are using the same description for Chinese coronavirus supplies!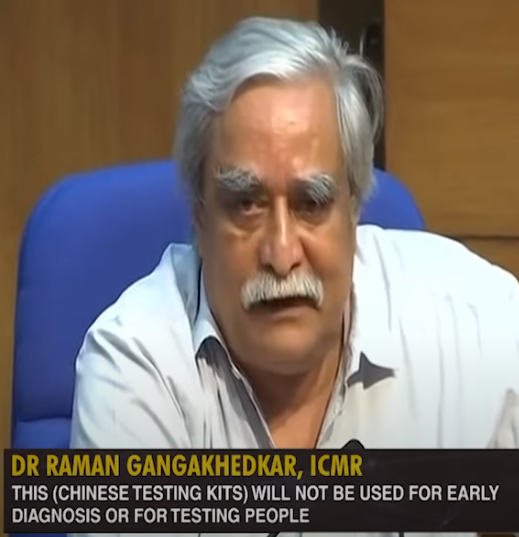 Read also: Should China Pay For Our CoronaVirus Losses? Two US Firms Sue China For Criminal Negligence For Covering Up Corona "Chinese" Virus Outbreak in Wuhan!
---