Mandela's Zombies skin Zimbabwean's manhood alive and cut off his buttocks. #SouthAfricaMustFall
One of the first victims of anti mass immigration violence in South Africa was a Zimbabwean, who had has manhood skinned and buttocks cut off, the day AFTER he was left unconscious in a planned attacked by a gang of black South Africans. This second attack came when they discovered he was alive after returning to rob his house.
The world is starting to wake up to the hard reasons why many white South Africans and some black tribes, want an independent homeland for themselves. Would you share a country with people who are capable of such despicable acts of pure barbarity? Whites are considered foreigners and are subjected to the same brutality, but the ANC regime does not protect them, they have nowhere to flee, and the world does not care.
A gang of South Africans brutally assaulted a Zimbabwean man on two separate occasions inside his Durban home, slicing off his buttocks and skinning his manhood in one of the most gruesome cases of the anti-African migrant violence gripping that country.
The attackers stormed Mr Timothy Mutekede's place on the night of April 2 and left him for dead, only to return to try and finish him off the next day after learning he had miraculously survived.
Mr Mutekede – who is recuperating at a Durban hospital – was among the first victims of Afrophobia, and Zimbabwe Embassy officials heard of his case as they combed health facilities and mortuaries for nationals.
Photographs obtained by The Sunday Mail show Mr Mutekede with bandages on the head, legs and arms, as well as deep cuts he sustained in the two attacks.
Information gathered last week suggests informants heard of the planned attack days before it took place and passed it on to him.
Mr Mutekede, who hails from Renco Mine in Masvingo, reinforced home security but the attackers broke down the barricades while brandishing an assortment of weapons. His Zulu wife of five years was not home at the time.
The gang is said to have assaulted him savagely, and only left when he fell unconscious, thinking they had killed him.
One of them returned the next morning — apparently to rob the house — and called his colleagues for a second round of assault after discovering Mr Mutekede was still alive. South African police officers who were patrolling the area found Mr Mutekede and took him to hospital.
Zimbabwe's chief diplomat in South Africa Ambassador Isaac Moyo on Friday said: "He was brutally assaulted in a xenophobia-linked attack and his story is extremely troubling.
"This man was attacked on the 2nd of April at his home. The following morning, one of the people who was part of the large group that had attacked him the previous night came back, ostensibly to scavenge.
"Mr Mutekede, who was semi-conscious, asked the attacker for water and he duly gave him, after which he ran off to call five other people who were armed with large knives.
"In that state of semi-consciousness, they attacked him again, inflicting huge cuts to his back and buttocks. He suffered multiple-stab wounds, while a part of his buttocks was carved off using a large knife.
"They then tried to cut off his manhood. They skinned it, separating shaft from skin, in the same manner one would when skinning a goat. They then left after he had lost consciousness, thinking he had died."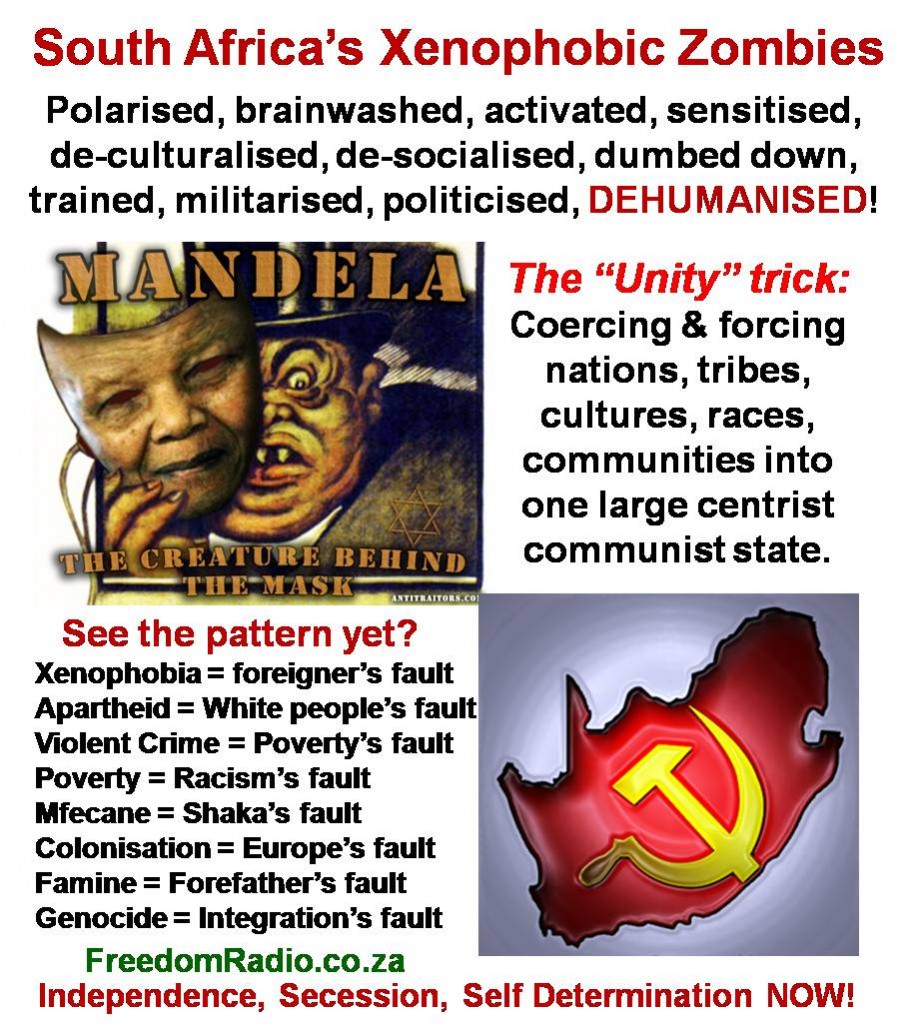 Ambassador Moyo said Mr Mutekede knows some of the attackers — his own neighbours. He said embassy officials were following up accounts by victims, adding that it is believed many Zimbabweans who remain unaccounted for could be in South African hospitals or mortuaries.
Repatriation of Zimbabweans saw 791 having returned home by last Friday.
"In terms of repatriation, I think we have completed what we had set ourselves to achieve, that is repatriating those who had showed up in Durban and Johannesburg.
"In Durban (Chatsworth Reception Centre), we moved 408 citizens. This was the first group to get back home.
"We followed up by moving another 328 from Phoenix Reception Centre in the same city. From the two reception centres in Germiston, Johannesburg — Primrose and Elsberg — we moved only 55 people. A team of officers in Durban is following up citizens who were hospitalised and stories about those who were attacked or killed."
Ambassador Moyo added: "I visited some of the hotspot communities and I witnessed homes belonging to Zimbabweans with doors kicked down and a particular house had been burnt to the ground.
"The stories I was told in Durban were very traumatic, that is why nearly 100 percent of Zimbabweans who were at reception centres in Durban elected to leave the country altogether."
Two Zimbabweans have been confirmed murdered since the violence began in KwaZulu-Natal's provincial capital, Durban, while thousands of other foreigners have fled.
Mozambique, Malawi and Zambia are also repatriating their nationals. Similar attacks in 2008 left 62 dead, while thousands others were displaced, and the South African military has been deployed to extinguish the raging violence.