Plaasmoorde: DA skrik na ontmoeting met Boere en selfs Parlement, Sjina en Ghana raporteer nou daaroor…
Die vergadering was in Nylstroom, Noord Transvaal op Maandag 4 Mei 2015 gehou.
Meer as 400 Boere pak saam.
Die DA het ses parlementariërs gestuur waarvan Diane Kohler Barnard die skadu minister van polisie is. Die skadu minister van Landbou is ook teenwoordig.
Agri kry 5 minute. TLU kry 5 minute en Barend Pienaar kry 7 minute om die Roomse statuut aan die vergadering en ook aan die DA te verduidelik…
1 Desember 2010 op 'n plaas in Lindly in die Vrystaat word die Potgieter gesin aangeval.
Attie Potgieter word 78 keer met 'n panga gekap.
'n Nadoodse ondersoek toon dat slegs twee houe tot sy dood gely het.
Linda sy vrou word in die huis aangeval.
Sy word verkrag en word met een skoot van agter af deur die kop geskiet.
Willemientjie 2 jaar oud, word wreedaardig aan haar hare opgetel en van agter af deur die kop doodgeskiet.
Die SWART TERRORISTE erken dat hulle saamgesweer het om die WITTES dood te maak.
Dit noem jy VOLKSMOORD/GENOCIDE…….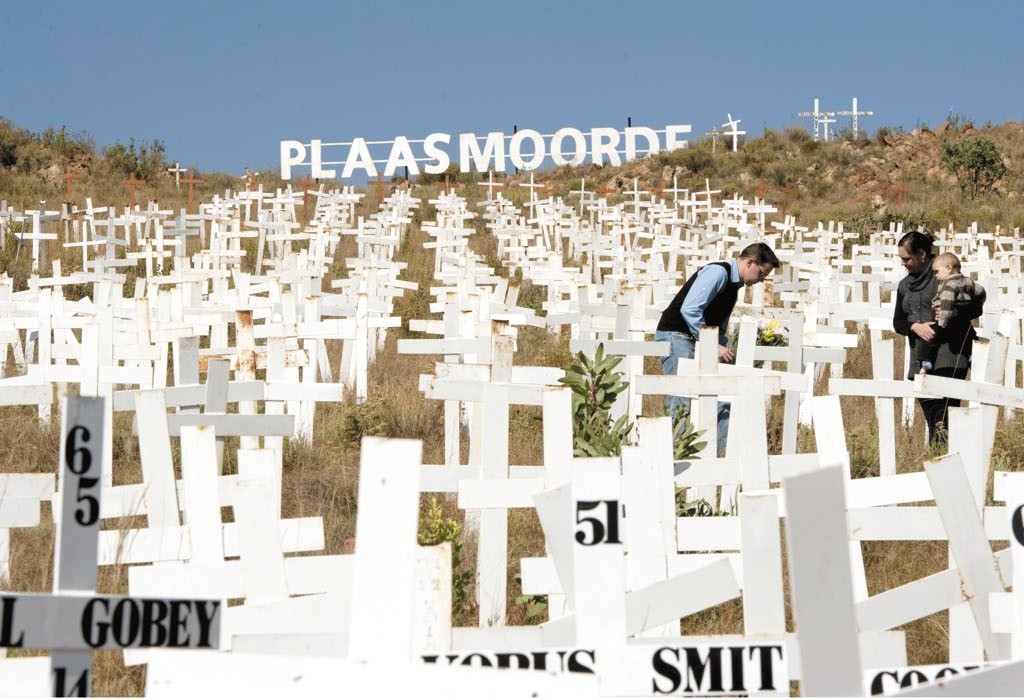 Daarna word die res van die Roomse Statuut voorgelê
Die DA sit verstom. In hulle dag des lewens het hulle nog nie van hierdie wreedhede gehoor nie. Hulle het geen benul van die Roomse Statuut se bestaansreg nie.
Vanoggend is die volgende mosie skielik in die parlement ingedien deur Diane Kohler Barnard:
"Honourable speaker, I hereby move on behalf of the DA, that at its next sitting, this house debates the soaring rates of torture and murder of farmers, and the decrease in numbers of farmers in relation to national food security"…..
Dit sal die eerste keer in meer as tien jaar wees wat hierdie enigsins aangespreek gaan word in die parlement…
Boere moet bid en smeek dat Vader gebede verhoor dat hier wel besprekings gaan plaasvind…
Willemientjie ons dra hierdie op aan jou..
Die Boere sal nie rus voordat hierdie regime nie aangekla en skuldig bevind word van Volksmoord nie.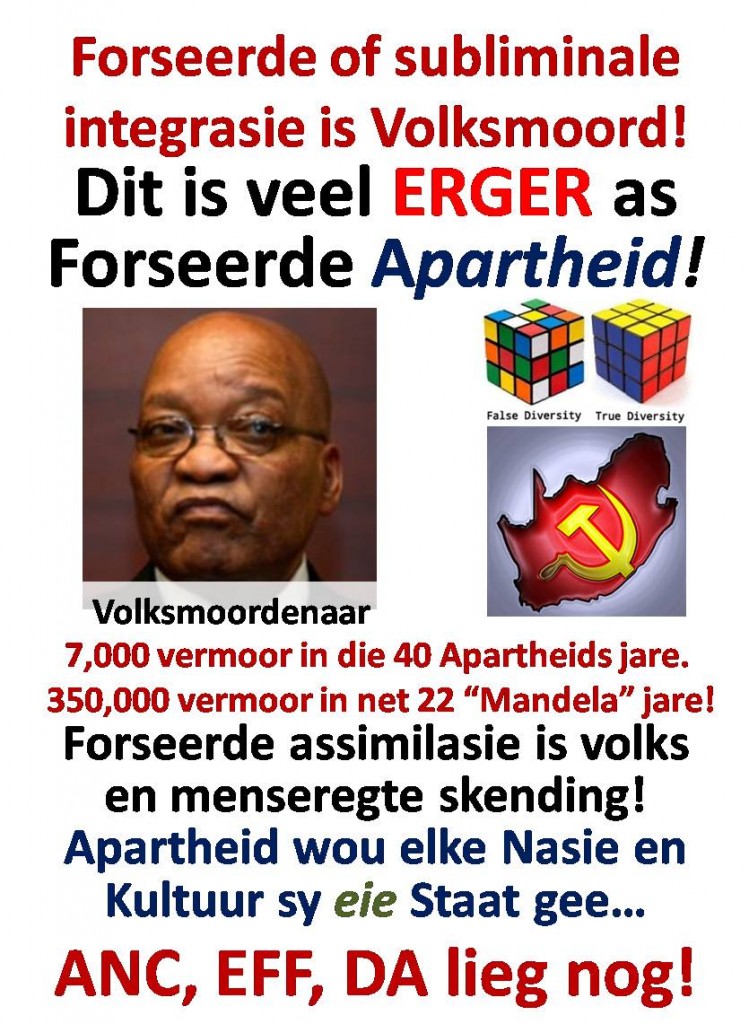 En so word die vergadering en die plaasmoorde nou in Sjina en Ghana raporteer:
Increase in farm murders causes concern in South Africa
Uncurbed farm murders have sparked serious concern in South Africa, where farm murders have increased by 30 percent since 2010, according to data released on Tuesday.
Citing figures from the South African Police Service (SAPS), the opposition Democratic Alliance (DA) sounded the alarm that the decline in the number of commercial farmer due to increased farm murders would threaten the country's food security.
"These are people who feed our nation- farmers, farm workers, staff at commercial farms and emerging farmers are all vital to South Africa's livelihood," said Phumzile van Damme, DA National Spokesperson.
He said a DA delegation on Monday met with farmers, community members, representatives from South African Police Service (SAPS) and agricultural unions in Modimolle, Limpopo Province following a recent spate of farm attacks and murders in the area.
The DA learnt that since January 2015 there have been 22 farm attacks and seven farm murders in Limpopo alone, Van Damme said.
The delegation "found a community traumatised by these attacks", he said.
"From discussions with farmers, farm workers and the rural community at large it is clear that they increasingly feel isolated and unsafe."
Due to increased farm attacks, commercial farmer numbers are expected to decline to 15,000 individuals over the next 15 years, causing significant job losses in the agricultural sector added to which the local production of food will drop dramatically, said Van Damme.
"This severely risks our food security as a country."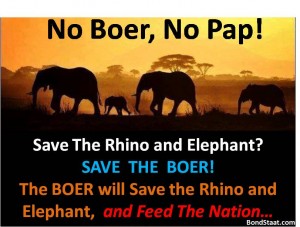 Farm attacks and murders not only tear families apart, but are a threat to the country's food security and threaten job-creation in the agricultural sector, he said.
The DA has repeatedly called for a new approach to rural safety that will put the protection of all rural communities at the heart of its approach.
"Every South African should feel safe and protected in our country. The DA will continue to fight for the safety and protection of rural communities," Van Damme said.
In South Africa which has a much higher crime rate than other countries, farmers run a significantly higher risk to be murdered compared to the general public and the police.
Although farm attacks occur globally, farm attacks on South African soil are estimated to be 700 percent higher than in any other country in the world, according to the Solidarity Research Institute (SRI).
Source: Xinhua