The Result Of Incompetence And Irresponsibility South African government, the State President and the EFF
The disgraceful state of destruction, violence and danger to civilians which we had to witness this week in both Centurion and Hermanus is the direct result of the incompetence and irresponsibility of the South African government, the State President and the EFF.
The vast majority of their electorate has no concept of legal processes or constitutional restraints. The leaders said they plan to expropriate property, so let's just do it. Take what we want and get it done with.
And they did exactly that. Burning, looting, attacking a police station and torching it, endangering the lives of elderly people in a retirement home, attacking foreign citizens in an orgy of xenophobic hatred and racism. And not national, nor local, government stepped in and send security forces to safeguard the civilian population. A pitiful handful of police officers and firemen bravely and resolutely tried their best to maintain safety and order.
When a government becomes the biggest threat to law and order in its own country, such a country is beyond repair.
It was not only Hermanus, a peaceful seaside resort, burning. It was South Africa going up in flames.
Article was posted on Front Nasionaal's page.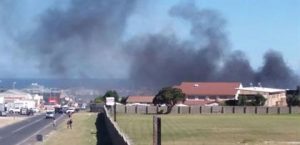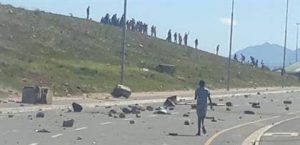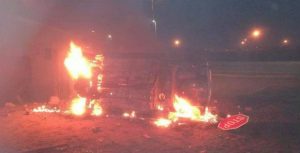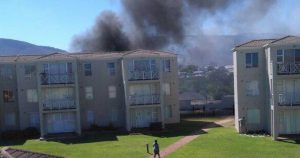 ---