4.6 Million (10%) of SA Blacks (Bantu) live in 7,000 100% race pure Bantu towns, NO Coloreds, Whites or Asians at all!
In response to the Saturday Star's scandalous cheapshot journalism where they attack the Afrikaner settlement Eden and castigate and condemned them, I would like to remind these genocidal world supremacists how hypocritical and vengeful they are by reminding them of the statistics that I published on SA-News more than 3 months ago:
10% of all Bantu (Black African originally from Northern Nigeria) in SA live in more than 7,000 100% racially homogeneous places with no coloreds, no Indians or any whites. According to the 2011 census, three-quarters (75%) of all blacks living in South Africa are living in places where the racial demographic is more racially pure than Orania, the so called whites only town! Soweto alone is the size of a thousand Oranias, just more racially pure!
The ANC, EFF, DA, SABC, Argus, Naspers and mass media's dirty big secret is out! While they forever carry on ad infinitum bashing whites with accusations of perceived racism and beating the proverbial dead apartheid horse, more black people than the entire white population, or colored population in South Africa are allowed to live in 100% pure bantu towns, villages and settlements. 100% Bantu, not a single colored, or Indian or white in sight. This is 10% of the entire bantu population, living in racially homogeneous places because they are left free to do what naturally happens … birds of a feather flock together.
Of course there is going to be the reaction from liberals and blacks that whites are free to go live among blacks. Really?
The main reasons given by these people who want to go live in an Afrikaner white settlement, are safety, prosperity, peace and good municipal services. Indeed it would be suicide for a white, colored or indian family to go live among a village of 5,000 blacks.
Reasons why whites CANNOT go live in black neighborhoods:
Whites believe in monogamy, a man or woman for life, blacks practice polygamy, even the President Zuma has 7 wives.
Whites only have children if they have money to support the child and educate them, blacks breed regardless of the circumstances.
Whites in SA do not believe in constant violent protests.
Whites do not burn schools or universities down because they are unhappy with them.
Whites in SA do not demand everything for free with associated threats of violent disruptive protest.
Whites do not believe in vigilante mob justice.
Whites do not believe in witch doctors and voodoo and the tokkelossie
Whites do not vote again for corrupt leaders who destroy their country
Whites in SA believe in peaceful protest and negotiation and do not disrupt the lives of those who do not want to protest
Whites will not kill an 85-year or torture them for a cellphone.
Whites in SA, especially Afrikaners, respect others and do not ingratiate or force themselves on others and do not have the greedy expectation that they have a right to other people's lives, homes, lots, neighborhoods, culture, language, education, etc. etc.
Whites do not have a problem when their neighbor has a better car than they do. They work hard for a better one and do not break or steal neighbor's.
Zuma himself said corruption is the "African Way". This is not the "European Way", so there is no reconciliation.
These are only thirteen barriers to integration that I wrote off the top of my head, there are certainly much more fundamental reasons such as the constitutional right to Freedom of Association and the protection and promotion of true diversity. Orania and Eden are also religious settlements and their faith stipulates, according to the Bible, that races should not mix. If blacks can believe in the tokkelossie, why can whites not believe in the Bible? Indeed to convince whites to racemix took generations of brainwashing and corruption, and so it will take a lifetime to convince blacks that the tokkelossie or voodoo does not exist, and make them remove the salt from their door or the bricks from under their beds.
To force whites to change their lives, culture, religion, tradition, etc., is classic textbook genocide. It is therefore absolutely genocidal to force whites, coloreds and Indians to live in black neighborhoods.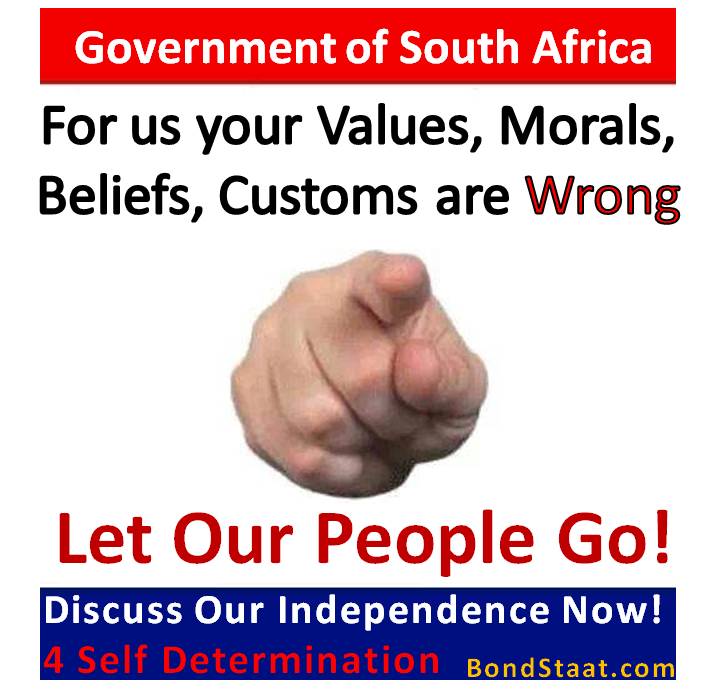 When are the press, churches and government in SA going to address the above thirteen barriers to integration instead of inciting genocide?
Blacks are not forced to "transform" (aka racemix) and are not the victims of communist social engineering or racist Black Economic Empowerment and "Affirmative" Action laws. (They are however being forced to transform at a tribal level, but I will cover that in another article). The figures show the result of the unnatural pressure of forced integration perpetrated as a genocide against minority groups in SA, especially whites.
This is all according to statistics received by SA-News from Statistics SA, which were collected during the 2011 census on 5 different levels, from the very local level to provincial level.
10% (4.6 million) of all South African blacks are living in 100% pure bantu places involving more than 7,000 towns and neighborhoods such as: Phiphidi (9,763 inhabitants), Mugivhi, KaHomu, Edinburgh A, Maungani, KwaMpande, Laaste Hoop, Annieville, GaMoloi, Gaba, Ngwenani, Dzwerani, Tshikuwi, Bodi, Tshitereke, Magoboya, Ethembeni, Thomo, Gondeni A, Mashite, Izingolweni, GaMagowa, KaMpakani, Ga-Hlahlan, etc., all with more than 5,000 residents, all with 100% bantu population and all more than 5 times greater than the famed little Orania.
Again, it's the same amount as the total population of coloreds and whites in SA.
This is only the tip a huge iceberg though and depending on what communal level figures are shown, the ANC regime and their cronies can and has hidden the truth for years. When SA-News broke the story last week, we thought there were only dozens of race pure bantu places, but after further research, we discovered that in fact it was thousands! (Thanks to those who helped out).
It is only when you look at the figures on the two lower, local levels that you get the true picture on the ground, but in the larger District or provincial levels it all looks as Politically Correct as rainbows… I have concentrated on the second, or Main Centre level. The lowest or "Sub Place" level is even better and shows that up to 80% of all blacks live in more racially homogeneous, true diversity circumstances than those living in Orania.
A further 25 million blacks (62.6% of their population), live in towns and neighborhoods MORE racially pure than Orania itself! Soweto is a thousand times (yes, 1,000), bigger than Orania and more race pure with 98.75% bantu residents.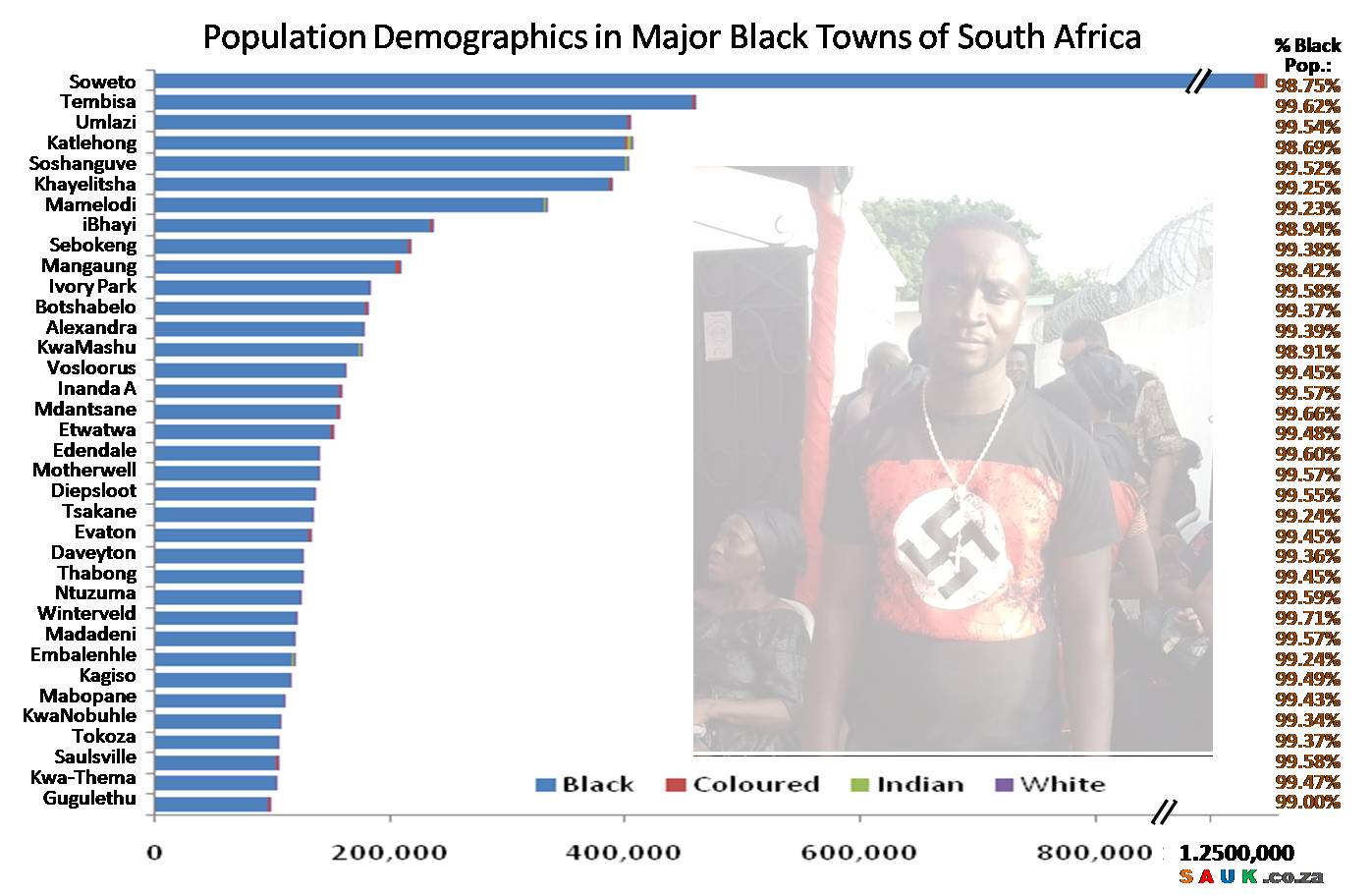 Other examples are: Soweto (98.75% pure with 1,253,037 bantu residents) Tembisa (99.62% race pure with 458.160 bantu) Umlazi (99.54% pure with 402.534 bantu), Katlehong (98.69% pure bantu with 400.917), Soshanguve (99.52% with 399.804 bantu), Khayelitsha (99.25% pure with 386.359 bantu), Mamelodi (99.23% with 330.875), Ibhayi (98.94% with 234.531), Sebokeng (99.38% with 216.600 bantu), Mangaung (98.42% with 205.492), Ivory Park with 182,200 bantu, making 99.58%, Botshabelo with 180,220 bantu, making 99.37%, Alexandra with 177,744 bantu, making 99.39%, KwaMashu with 173,568 bantu, making 98.91%, Vosloorus with 162,132 bantu, making 99.45%, Inanda A with 157,661 bantu, making 99.57%, Mdantsane with 156,020 bantu, making 99.66%, Etwatwa with 150,737 bantu, making 99.48%, Edendale with 140,167 bantu, making 99.60%, Motherwell with 139,229 bantu, making 99.57%, Diepsloot with 135,629 bantu, making 99.55%, Tsakane with 134,342 bantu, making 99.24%, Evaton with 131,771 bantu, making 99.45%, Daveyton with 126,097 bantu, making 99.36%, Thabong with 125,178 bantu, making 99.45%, Ntuzuma with 124,719 bantu, making 99.59%, Winterveld with 120,227 bantu, making 99.71%, Madadeni with 118,815 bantu, making 99.57%, Embalenhle with 117,745 bantu, making 99.24%, Kagiso with 115,024 bantu, making 99.49%, Mabopane with 110,137 bantu, making 99.43%, KwaNobuhle with 106,468 bantu, making 99.34%, Tokoza with 104,910 bantu, making 99.37%, Saulsville with 104,268 bantu, making 99.58%, Kwa-Thema with 102,894 bantu, making 99.47%, Gugulethu with 97,070 bantu, making 99.00% –  all with more than 98% race purity!
Just imagine if there were a single European or even Indian or Coloured town which was 98% race pure with 100,000 inhabitants! Yet here are four dozen black towns with such figures. See Chart above.
There is thus a total of 30.4 million (75%) of South Africa's black population living in the same or more homogenized circumstances than Orania, spread over more than 10,000 locations.
And there it is, the "Smoking Gun" which proves that South Africa is not a rainbow nation, no matter how the mass media and TV programs try to promote racial integration propaganda and multiculturalism. It is clearly aimed at non blacks only.
I had to count a few times, shake my head, walk away and come back and check again to make sure there were no errors in the database.
Well done liberal whites, you sold out your people for nothing, racemixed, interbred and betrayed them for the fake moral high ground, while your beloved bantu laughed at you behind their sleeves, all the while quietly, and as is natural in nature, went ahead and built the very race pure homogeneous communities that you pretend to be so disgusted at…
With last year's figures showing that there is a strong trend towards more black births and far less colored and white births, these 5-year-old census population figures are certainly conservative.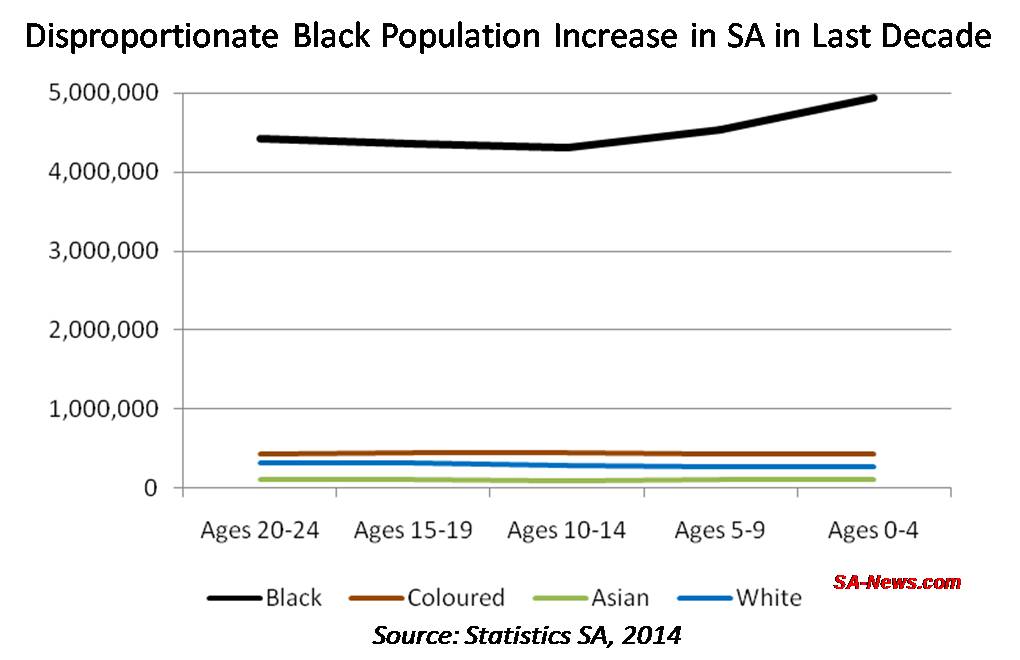 Before we look for reasons for these remarkable figures of the mock rainbow nation (though we know already it is just simply that birds of a feather flock together), let's look at the same aspects of the other population groups.
First the Asians: There is not a single town that is 100% Indian, and there is not a single town or village that exceeds 97.2% Indians. There is about a dozen which fall in the 90-95%, the largest of these are places like Lenasia, Westcliff and Umhlatuzana.
For coloured people there are barely a dozen places which are 100% brown, the greatest of these is Droëvlei with roughly the same population as Orania, but is a full 100% colored.
If we apply the "Orania" measure, there are about 2 dozen towns and neighborhoods more than 97% colored with some 60,000 people in total. The biggest are in order: Bishop Lavis, Bridgeton, Parkwood, Kewtown, Hawston, Sharon, Bellville South Ext.13, Kleinvlei, Rosenhof, Montana, Concordia, etc.
There is apparently much less desire among Indians and coloreds to crowd together at the local level and to live together it seems.
Now the big question is: what are the figures in the so called white racist demographic? Well, quite surprisingly (or unsurprisingly) there are very few places where it is 100% white people living. Indeed the biggest with only about a hundred people are in remote places, but there are not even a dozen of them and only number about 1,500 people in total.
For the Orania yardstick it appears that whites are just as bad when it comes to living together, though the truth of course, is that they are being castigated and forced away from doing it. Barely 3,000 souls over less than a dozen places with of course Orania being the biggest.
To summarize, it is clear that blacks are more ethnically minded as we have shown. The fact that barely one percent of the minority peoples live in racially homogeneous circumstances at a local level, but that 75% of blacks live in racially homogenized places speaks volumes. It is percentages, not population numbers, so it should not simply be rejected out of hand as we tend to do because the population numbers differ so hugely.
Now those that are alert would have noticed that there are many more whites, coloreds and Indians than that mentioned above? Where are they? They live in the multicultural areas – the vast majority of blacks live in racially homogenised circumstances but the vast majority of the minority groups live in mixed villages or neighborhoods…
So, the question is whether the minority groups hate their own people or really enjoy integration? Or are they forced to do it?
Could it be that once again the whites tried to excel at all this "transformation" stuff and to tried to prove they are better at it? Could it be that they are simply too obedient to authority, no matter who gives the orders?
Or are white hearts so big that they will give their own lives and even their own people up for the benefit of another race (with the result that there will be no one to help other races)? Is it thus also about attempts at redemption or salvation for the religious?
Where is the deep sense and desire for survival? Has the communist inspired anti-racism propaganda and Cultural
Marxism worked so well that even the very survival urge of whites has been removed through massive conditioning over decades?
Are whites so trusting of authority and mass media that it has taken five years for someone like me to analyze these figures at this level? I'm not educated in statistics, but the figures speak for themselves.
Why are there still a lot more black births and why the drop in the colored and white birth rates? Could it be that the more racially homogeneous environment creates a more secure and happy community and therefore there are more births? It certainly seems like the economy or poverty have no impact on birth rates for blacks but do for whites and coloureds.
There are many questions to be asked and to be answered, but the national and international agenda is deliberately being forced into the bipolar anti-racism agenda which is actually racist, rendering any attempts at serious legitimate discussion useless (as was intended).
Come on people, lift up your forehead and look at the horizon of our own future. We can do nothing more for other races, they must learn to walk by themselves from here. Indeed, our helping them all the time makes them dependent on us and hinders their own development. Someone who constantly seeks to help other groups is just trying to take the shortcut to being a hero, assuage their own guilt or find salvation… or do they just want to show how much better they are than other people?
Let there never again be a finger pointed at Eden or Orania and let many more Orania's, Eden's and Kleinfonteins be established just as the black communities have been naturally establishing their own. True diversity depends on it.
We hope to announce in the next week or two, the winners of the "True Diversity" award. It will be the town or place that strongly fights to preserve their folk's culture, heritage and ethnicity, and therefore true diversity.
by Don Deon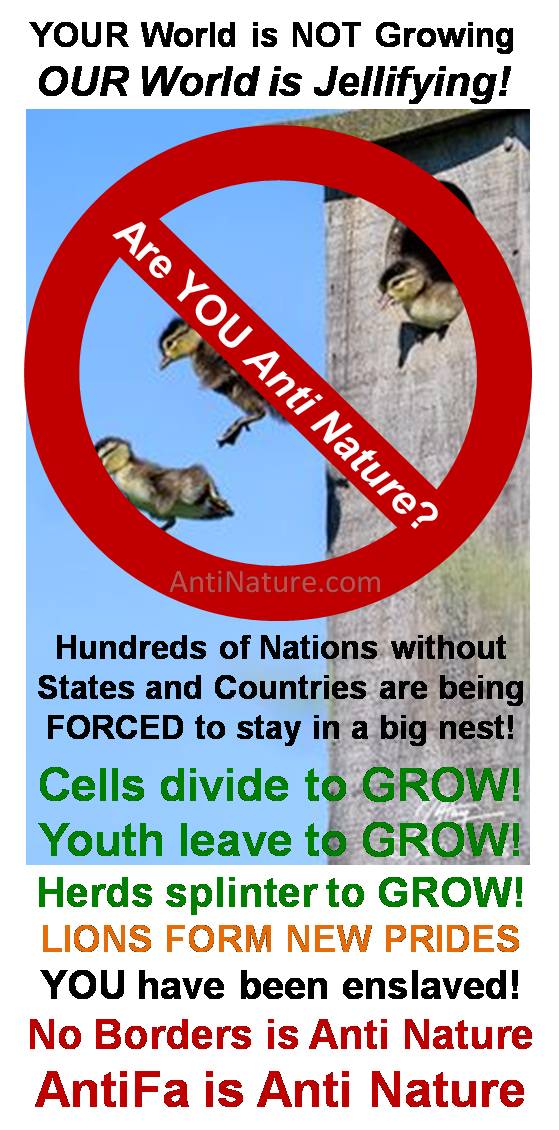 ---
See also: Hundreds of large BLACKS ONLY Orania's uncovered in SA, making the majority of people in SA hypocritical anti-white racists
---