Verbode Waarheid 13: D-Dag, hoogtepunt van Miljarde se geallieerde belegging in kommunisme, en Stalin word oorwinnaar, nie bevryder nie
D-Dag is die hoogtepunt van Miljarde dollars van geallieerde belegging in kommunisme oor jare, en kort daarna word die ware Stalin ontbloot en hy word oorwinnaar van oos Europa, nie bevryder nie – met die ondersteuning van die geallieerdes.

Roosevelt en Churchill verraai Oos-Europa in hierdie episode wat hul verborge web van geld en leuentjies ontbloot en die Miljoene dollars wat Amerikaners belê het in die opkoms van Kommunisme…
Now I understand why my Grandfather along with so many other millionaires sent money to Hitler for the cause of defeating Communism. This movie has really touched my life in ways that you can't imagine. I am so proud of my German Heritage and the struggle of my people. I am so sad that the Zionists have controlled Germany and it's people since the end of the war and just knowing that they have overtaken the world basically is frightening, to say the least..they have changed history and brainwashed people around the world with their hate rhetoric about the German people. I just hope to see the day when the Zionist/Communists are exposed and I hope that it will be in my day.
Thank you so very much for this film.
My Grandfather was a Luftwaffe officer who served since before the war's start. He became old enough and flew enough missions that he did not have to serve anymore. Instead he wanted to keep flying and said he would until the war was over. He was shot down by russian planes in Feb 1944 and was never seen again. My father(born 1931) never forgave him for not staying with his family. Now I understand why he and so many other brave Germans were so fanatical and fought to the bitter end. It was because they were fighting for the last true cause for a better world…
On August 31 General Patton wrote:
"Actually, the Germans are the only decent people left in Europe. it's a choice between them and the Russians. I prefer the Germans."
And on September 2:


"What we are doing is to destroy the only semi-modern state in Europe, so that Russia can swallow the whole."
A New York newspaper printed the completely false claim that when Patton had slapped the soldier who was Jewish, he had called him a "yellow-bellied Jew."
After further conflicts, Patton wrote:
"There is a very apparent Semitic influence in the press. They are trying to do two things: first, implement communism, and second, see that all businessmen of German ancestry and non-Jewish antecedents are thrown out of their jobs.

"They have utterly lost the Anglo-Saxon conception of justice and feel that a man can be kicked out because somebody else says he is a Nazi. They were evidently quite shocked when I told them I would kick nobody out without the successful proof of guilt before a court of law. ."
Dié baanbreker dokumentêr kroniek die opkoms van Duitsland van nederlaag in die Eerste Wêreldoorlog, deur kommunistiese pogings om Duitsland oor te neem; hiperinflasie tydens die Weimar Republiek, wydverspreide werkloosheid en ellende, en Adolf Hitler se aanleiding tot krag.
Dit wys ook 'n persoonlike kant van Adolf Hitler: wie hy was, sy familie agtergrond, sy kunswerk en stryd in Wene en wat hom gemotiveer het hom aan bewind te kom.
Daar is so baie goed weggesteekte geskiedenis te vertel; FDR Pearl Harbor sameswering, Sowjet-brutaliteit en verraad aan alle kante. Weet ons werklik wat die ware koste van oorlog is? Het ons regtig al die feite tot ons beskik?
Kyk na hierdie reeks en ontbloot die ware oorsake van die Tweede Wêreldoorlog. Doen jou eie navorsing en besluit wat jy kies om te glo. Dink Anders…
Vir die volgende 26 weke gaan SAUK Nuus elke Sondag terug kyk na geskiedenis wat ons nie mag sien nie. Ons volk het almal duisende ure se programmering bekyk op TV en massa media, wat deur die oorwinnaar geskryf is. Dit is dus net regverdig dat die anderkant van waarheid ook beskikbaar moet wees, die storie van die verloorder…
Sedert die middel van die 20ste eeu, het die wêreld nog altyd net een kant van die ongelooflike storie gehoor. Die verhaal van 'n seun van 'n gewone gesin wie se ambisie dit was om 'n kunstenaar te word, maar wat in plaas daarvan 'n swerwer geword het.
Sy lot was egter nie om weg te dryf in die vergetelheid nie, maar om te styg tot die grootste hoogtes van krag, uiteindelik om een van die mees invloedrykste mense wat ooit geleef het te word.
Nou vir die eerste keer, hier is 'n gedokumenteerde verslag van 'n storie wat baie glo, die grootste storie wat nooit vertel was nie!
Don V
Kyk die reeks so ver hier: Verbode Waarheid – Die grootste storie wat nooit vertel was.
---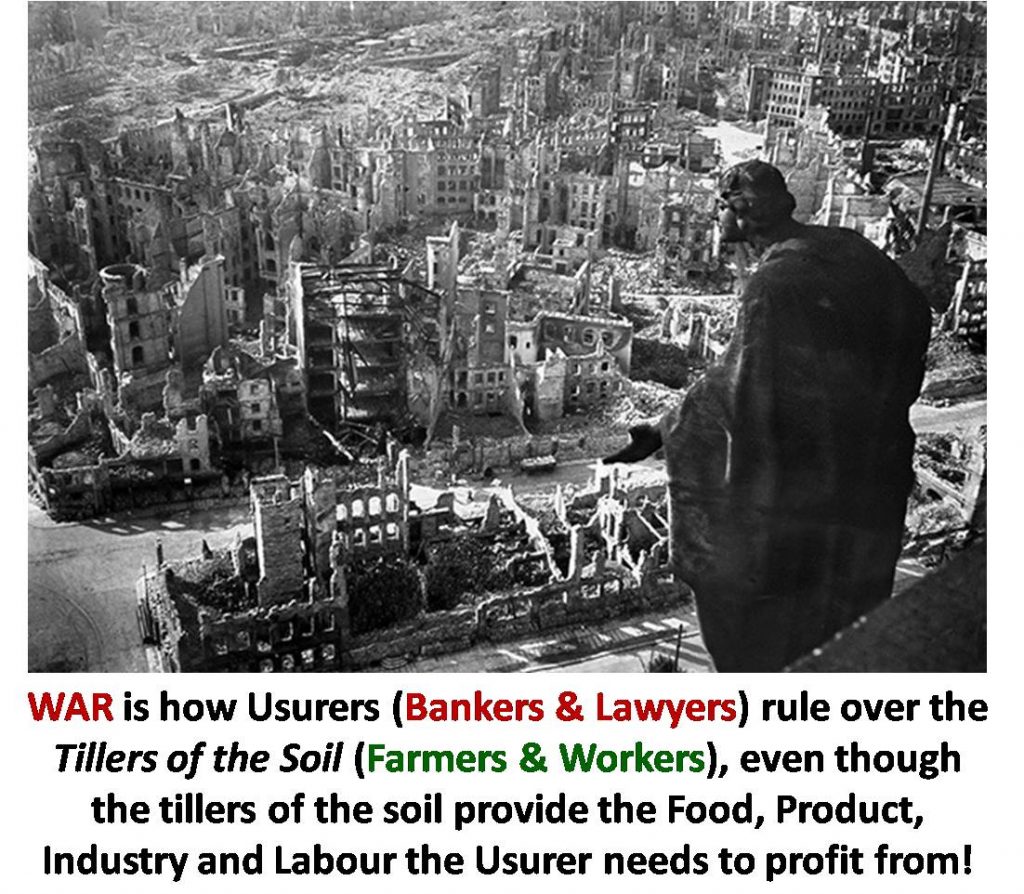 ---