VIDEO: #PongolaHero Good Guy With a Gun Saves 24 Lives and Prevents Massacre at Sports Bar in Pongola! Mainstream Media Silent?
On Friday night, March 6, a potentially horrific incident took place in Northern KwaZulu-Natal, but two things stopped it. One, a good guy with a gun, and two, mainstream media are absolutely dead silent about it and the fact that a good guy with a gun prevented a potential massacre! The shooting occurred at a sportsbar at a rugby club in the Pongola area, when six black men in balaclavas, armed with pangas and firearms, burst into the bar and demanded that patrons get on the ground and started shooting…
According to KwaZulu-Natal police spokesperson Capt. Nqobile Gwala, about 25 members of the rugby club were inside the bar at the time, when all hell broke loose at around 22:30, with CCTV footage showing the six armed black men, who burst into the bar of the sports club in Pongola and demanded the customers and staff lay on the floor and then started shooting at them and hacking and beating them with their pangas.
"One of the customers was able to get his own firearm out and fired back. One of the attackers, who is allegedly in his 30's, was shot dead. An unlicensed firearm and ammunition were found alongside the suspect, "says Gwala.
On hearing the return fire the remaining attackers fled the scene. Sadly, one of the customers, Shaun Matthews (30),  had been shot in the thigh by the attackers and was taken to the hospital, where he later succumbed to his wounds.
"Charges of murder, attempted business robbery, possession of an unlicensed firearm and ammunition are being investigated by Pongola SAPS," spokesperson Colonel Thembeka Mbele said.
If video does not load watch here: https://youtu.be/575Q4E3sRD4
Subsequently police have managed to capture two of the other suspects aged 20 and 26, believed to be responsible, as they tried to leave the country and cross the border into Swaziland.
"The Pongola detectives acted on an intelligence and in the early hours of Monday morning launched an operation aimed at tracing the suspects involved in the fatal shooting at a rugby club in Pongola over the weekend," said Mbele.
KwaZulu-Natal provincial police commissioner Lieutenant General Khombinkosi Jula said "I am confident that the remaining suspects will be caught soon,"
While the two apprehended suspects are expected to appear in the Pongola Magistrate's Court, the Pongola community are in mourning and have asked that their privacy be respected.
This was a totally barbaric attack and it illustrates how white South Africans are increasingly trapped in this country, with their houses as their prisons, because it is too dangerous to go out at night. No one is safe anymore and an attack by a black man is always imminent and around the corner. Luckily in this instance a good man with a gun stopped 6 barbarians with guns. No wonder then that the ANC is doing its best to disarm white people with guns in South Africa.
Likewise the mainstream media are doing their damnedest not to praise the actions of the good guy… even Maroela Media, a so called Afrikaner outlet funded by Solidarity Union, used a picture of a white hand with a gun on their report, and their headline read: "two dead after shooting at sportsclub"! Literally insensitively lumping the attacker and the victim together!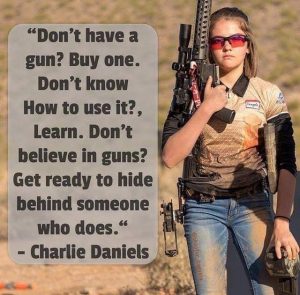 Read also: #CadreDeployment Entire Intake of 1,000 JMPD Candidates Fail! Cannot Handle a Car or a Gun or Traffic! ANC Government Hires Voters to Roleplay, NOT Workers to Work!
---