Who Are The Real Racists In South Africa?
Dear International Community,
We wish to draw your attention to what real brutal face of South African racism looks like in 2018
Front National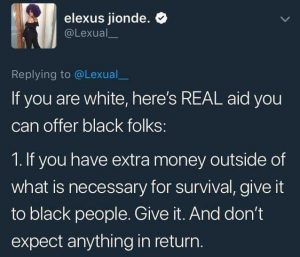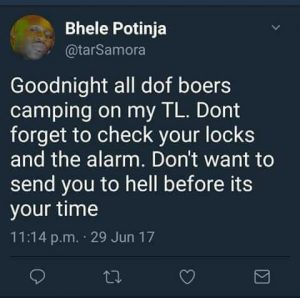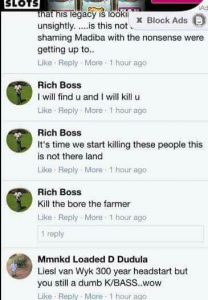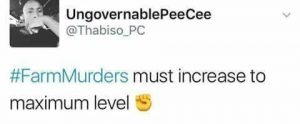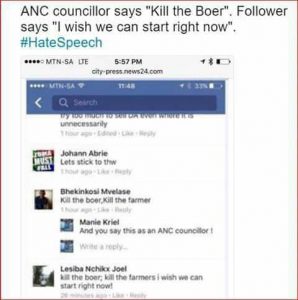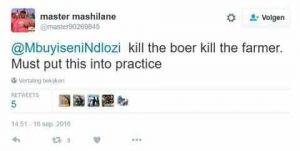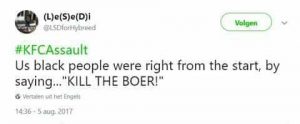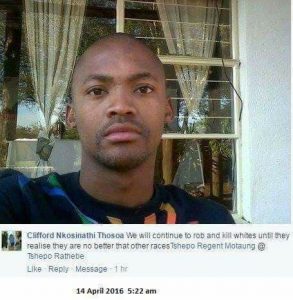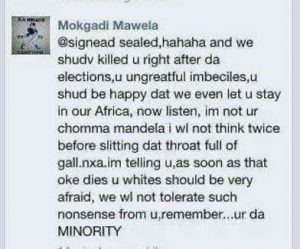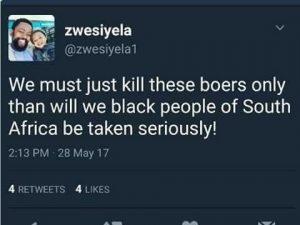 ONE OF THE MOST DISTURBING THINGS EVER POSTED ON THE INTERNET!
He wasn't traumatised like Vicky Momberg when hijacked!!
He brags and without any fear shares his thoughts in the face of the public!
He apparently hates both whites and Indians and wants to see both groups suffer
Let's share this world wide and count the days to his arrest, as the Constitution in SA for hate speech has now been legally amended!