In most cases it the mindset of the majority that claims the white population are nothing but thieves, manipulators, and racists. Whites are considered lazy, dumb and ignorant and only live in the little world of whiteness. Whites are perceived as having a racist superiority with limited knowledge. All of these accusations spell out hatred toward the minority. Hatred are expressed in many forms against innocent whites- from black politicians spewing venom from podiums and  racist remarks on the street- to Affirmative Action  anti-white laws in the workplace-to deliberate impoverishment of thousands of whites in squatter camps and the denial of basic rights as black impoverished squatters enjoy.  However– the most brutal form of this deep jealous hate against whites  ostensibly are the horrendous attacks and brutal  murders on whites in South Africa.
THE "YOU STOLE OUR LAND" LEFTIST INSTIGATED  LIE
The black population in South Africa has increased by an astonishing 920 percent in just 100 years, mainly thanks to white farmers and western infrastructure, a new report from the Transvaal Agricultural Union (TAU)has revealed. The report, titled "Whose Land is it Anyway," was brought out to counter the build-up to the centenary of the 1913 Land Act in South Africa, which black supremacists and their supporters quite falsely claim was a "cornerstone of apartheid" and "land theft" from the African people.
The TAU is the oldest agricultural union in South Africa and has been in existence since 1897. "Common currency has it that whites 'stole' land from indigenous blacks and that this theft was legally ratified by the 1913 and 1936 Land Acts which divided up the land and codified these divisions," the TAU report said. In reality,"whites who came to South Africa in 1652 and thereafter found a land devoid of basic development and infrastructure, sparsely populated by meandering tribes who had no written word and whose way of life was the absolute antithesis of Western mores. "It is now acknowledged that the Khoi-San groups, and their sub-groups, are the indigenous peoples of South Africa. "Whites and black African groups arrived in various parts of the country around the same time. They met at the Fish River in the Eastern Cape, and wars followed."
The TAU also pointed out that prior to the arrival of the whites, the black population—which as pointed out above, arrived simultaneously with the European settlers and therefore have no more claim to the country than the whites—did not have any concept of land ownership or even writing. "Man in his primitive state did not know the concept of 'land tenure,'" the report continued. "When hunter/gatherer groups formed, the first land tenure (if it can be called that) was by nature communal. Before the arrival of the European in South Africa with his tradition of individual land ownership, communal tenure in Africa was the norm. "The territory inhabited and/or cultivated by a particular ethnic group was owned and/or utilized by the tribe in the name of their king or chief. Because there was no written word among these peoples, Christian missionaries took it upon themselves to learn and then write and codify the languages of the black people to whom they were ministering. They then taught these people to read and write their own language."
"It is known that a great migration of black people took place from the Great Lakes region southwards, eventually reaching Southern Africa. Numerous reports exist as to which tribe went where. But these reports are not the historical property of the black peoples. "Thus their claims to land in South Africa have no empirical foundation. They are based on oral history and folklore, and what was observed by early European travelers and missionaries, by the British colonial presence in the country, by Boer trekkers and administrators. "If your history is written by others, with what can you contest this history? However, the early settled areas of the black people were later generally recognized as their core areas."
From the very beginning of settlement, black and white were segregated. South African history is replete with clashes over land 'ownership'. There wereno title deeds, no courts to decide who owned what."Proclamations and annexations were followed by wars, clashes,  agreements and disagreements, theft of livestock, sloppy boundaries and arguments over the measurement and surveying of land; borders were drawn and re-drawn; people moved all over the place and a completely differing approach to farming by both groups existed. "In the black community, land was communal and the product of their agricultural activities was mainly for their own consumption. This was subsistence farming, and it persists in today's South Africa. " Soon after the formation of the Union of South Africa in 1910, it was deemed imperative to settle the land question once and for all. The government (still under the British Crown) believed that if land could not be partitioned and allocated within the ambit of a Western title deed system,the very future of South Africa would be put at risk.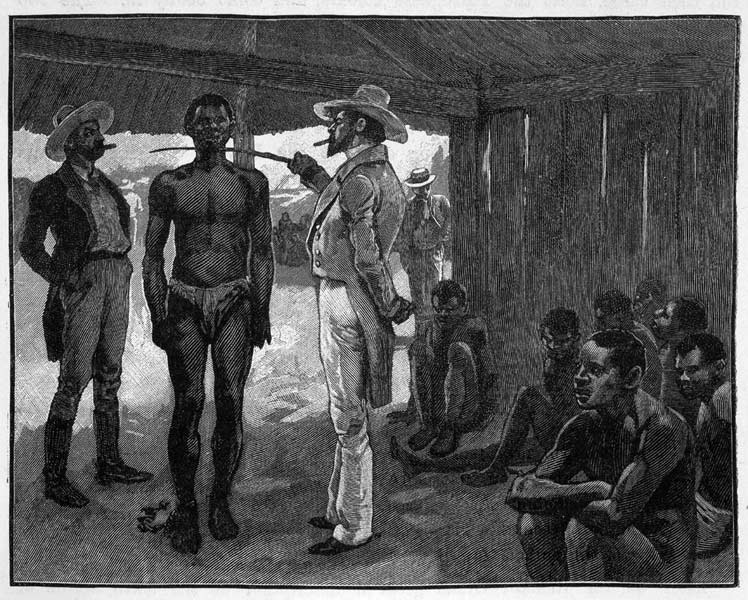 "The most immediate problem was food production for a burgeoning population. (It was obvious to the British then that blacks could not produce food for surplus, and to this day this is still the case). "The core reason for the 1913 Land Act's passing was the security of the whites, and particularly the farmers, to give them the necessary security of tenure on their farms to produce the food for what was still a country under the British flag, controlled essentially from London. Gold and diamonds had been discovered, and Britain was not going to give up this new jewel in the Crown. "Antagonists of the 1913 Act and indeed the 1936 Act should look to Britain for redress. These pieces of legislation were not apartheid Acts—they were devised in South Africa under a government controlled by Britain. "The current population of South Africa according to Stats SA is 52,98 million. As quoted by the SA Institute of Race Relations' Yearbook 2012, the population of the country in 1911 was blacks: 4,018 million, whites: 1,276 million; coloreds: 525,466 and Indians: 152,094. "The percentages were white: 21% and black: 67%. One hundred years later, the percentage population increase of blacks was 920%. "But land in South Africa is a political tool. It is wielded without thought for the morrow. It is proffered within the context of a cultural more that has no place in today's practical world. The division of land under the 1913 Land Act is a blunt weapon used to garner votes by the present SA government to seduce naïve and mostly uneducated followers who cannot feed themselves but who are asked to look upon those who can feed them as ogres who stole their land."
Recent statistics published by the SA Institute of Race Relations state there were 1, 337,400 units of food production in South Africa. Of these, 1,256,000 are subsistence farmers; 35,000 communal area farmers have turnovers of less than R300,000 per year; 24,000 small commercial units have turnovers of less than R300,000 per year, and only 22,400 commercial units have turnovers of more than R300,000 per year. "This means that only 6 percent of farmers in South Africa produce 95 percent of the food for 53 million people."Finally, the report points out that leftist "harping" on the "inequities of the 1913 Land Act are completely at variance with the facts as they existed in the first ten years of the twentieth century. "Government (and many organizations with strange agendas) continues to harp on the perceived unfairness and injustice of the divisions of land set out in the 1913 Land Act without taking into account South Africa's pre-1913 recorded history and, importantly, the population of the country at the time."
Meanwhile whites and white farmers are getting slaughtered at a staggering rate. A horror of unprecedented measure is taking place in South Africa. More than 3,000 farmers have already been killed/Massacred and the world remains quiet about it.The liberal  News Media is not reporting it! The few remaining white people in South Africa are terrified about their future.
FOR INSTANCE THIS PAST TWO WEEKS ALONE:
HERMANSBURG – On Tuesday morning a woman was attacked and tied up in broad daylight on a farm in the area. As Ms Annelize le Roux, a 15-year-long resident of the area, was in her kitchen gathering some belongings for her mother, who had been scheduled to undergo an operation later that day, three black thugs barged through the back door.Armed with a steak knife and a panga, (Machete) – they forced Le Roux to the floor and tied her up with adhesive tape. They demanded money, then took her to the main bedroom and tied her to the bed. They also covered her face with tape. "I screamed for help, but my husband and son were busy with heavy machinery and couldn't hear me," she recalled. "They said if I continue to scream, they would kill me." One of the thugs threatened to cut her fingers off if she did not stop crying. "Do you want to die?" he asked Le Roux. It's the rough handling and the shouting that I will remember." She told Lowvelder that only one of the suspects wore a balaclava. "At one stage, my domestic worker recognised his voice. His name is Surprise, one of my former workers who resigned after three months of employment. He was disgruntled because he felt that other workers got preferential treatment," she said. "I told Surprise to go away, but he threatened to kill me after which I was also tied up," the domestic worker said.
They took Le Roux's cellphone, laptop and an undisclosed amount of money. "They asked me to open the safe, but I told them that it was empty. They also asked for the keys to my vehicle, but got startled and fled on foot." The domestic worker managed to free herself after which she cut Le Roux loose. Le Roux notified her husband, who then alarmed the Hermansburg Community Forum. They arrived on the scene within minutes, along with Bossies Community Justice, ACS Security, Hi-Tech Security Nelspruit and Nelspruit Concerned Citizens. Other than a few bumps and bruises, both Le Roux and the domestic worker escaped unscathed.
2. EAST LONDON – In the second case the  son ofBeacon Bay murder victim Trevor Bouchier, 67, who died after being found in his garden flat on May 22, has hired ace private investigator Christian Botha to help solve the crime. Bouchier, who lived in the garden flat of his Bramble Lane house which he owned and rented out, was found with head injuries and barely breathing four days after he was last seen at his flat. He died at Frere Hospital early on the morning of his 67th birthday on May 23. His son, Shaun, who lives in Cape Town, said his father was found in his bedroom with his mattress dumped on top of him after a family member became concerned when he did not answer his phone or arrive for a family lunch in East London on Sunday, May 22. "He was last seen by the tenant's domestic worker on his roof with his painter on Wednesday (May 18) at 3pm, but he had told his tenants he would be away the next day," said Bouchier, who is the national director of Eurolux and was in London when his father was found. "He would also sometimes go on hunting or fishing trips so they thought he was away," he said.
Bouchier said a family member and the tenant found his father's sliding door open and the lounge and bedroom floors covered in blood. He passed away at 2.30am the next day.
"I hired Christian Botha because he had solved the kidnap of a cousin of mine in two days. He has a great reputation and I wanted to give the police every assistance. I want justice for my father and I also want to get them (his killers) off the streets." Christian Botha said "drag marks" were visible on the bloodied lounge floor and the flat was ransacked. Botha said he arrested the painter in a sting operation on Thursday but the man and a fellow accused had been released due to lack of evidence after appearing in the East London Magistrate's Court yesterday.
Bouchier said his father had taken part in 10 Surfers Marathons and had been a founder and honorary member of the Border Hunting Club.
3. CAPE TOWN -Trish Taylor has described the moment she called her 22-year-old daughter'Samantha' only to discover that she was being yanked out of a taxi in an act of violence against the Uber taxi cab service in Cape Town. Black  meter taxi drivers blocked the road to Cape Town International Airport on Friday' allegedly trying to force passengers to get into meter taxis and beating up at least one Uber driver.  Samantha Taylor told TMG Digital on Monday that she not only feared for her life' but more so for her Uber driver' Emmanuel. "We were on our way to the airport and about 40 black taxi drivers  approached the Uber car I was in' shouting to the driver 'you're an Uber' you're an Uber.' "That's when I told Emmanuel to hide his phone; otherwise he was going to get hurt'" she said."They opened the doors and basically emptied his whole car. They took Emmanuel's licence and his bag."
According to Samantha' she was then pulled out of the Uber vehicle. "I had my luggage with me. I tried to stop a woman who was behind us but she didn't want to let me in initially. Eventually she let me in and gave me a lift to the airport. When I was safe all I could think about was the driver and I hoped that he is okay. "I have driven with Emmanuel a number of times and he is amazing and I always feel safe with him'" she said. The online transport business described the incident on Friday as"isolated. " But' last month' three people were hurt when shots were fired during a protest against Uberoutside the Gautrain station in Sandton' Johannesburg. Additionally' in March' an Uber driver was shot dead in his car in Cape Town. Cape Town metered taxi owner Ayub Baker said Uber was stealing customers and the metered taxi industry had met to discuss further action. "The scary part is' after I had got to the airport' I tried to call all the police stations near to where I was' but none of them picked up'" said Samantha. She then posted about the incident onTwitter' saying: "I was just thrown out of @Uber on the highway to the airport by the other taxis rioting that was so scary."
THIS IS ONLY 3 CASES OUT OF MANY – A TALE ABOUT A COUNTRY SPEEDING INTO A PRE-PLANNED ARMAGEDDON.
The Majority in South Africa are on a mission of ethnic cleansing, and claiming that it is not the white man who built South Africa. It is the exploitation of cheap labor that built the country, and it was the manipulation of whites that stole everything the black man worked for. An often repeated quote is "Africa is for Africans" and that is the mission most are drawn toward. Most have blinkers on and cannot think outside the box, that it was indeed the white population who brought knowledge, skills, andeducation to South Africa.
Agreed, apartheid was wrong, yet in many instances, there was justice, working infrastructure and housing for all. Even though there was segregation, the lives of all South Africans mattered. What was not tolerated was crime and terrorism. Hence, the evil acts of terrorism to overpower a government was consideredtreason. The majority wanted freedom, and democracy and that was given to the African National Congress (ANC) party in 1994. It was under the new so-called "democracy " that South Africa began to understand the hatred and violence of black on white people. As each year passed, white people wereattacked, murdered and bludgeoned to death in the most horrific manner.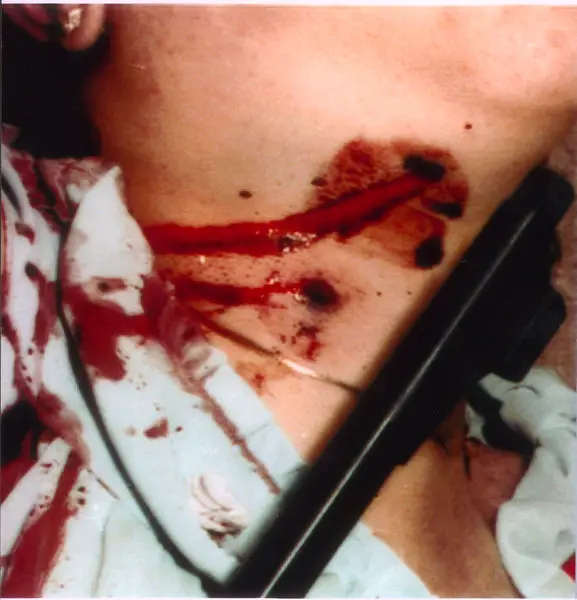 Farm murders are not accidental and common crimes, especially of the barbaric manner in which farmers are killed. White farmers are a target of aggression and to this day, are slaughtered and terrorized in ahorrific evil manner. Raping white women, killing children, and massacring men with pangas, machetes, and illegal guns is happening all the time. Robberies are committed daily, and white people have beenforced to live in a prison environment. High walls, electric fences, alarms, armed response and other safety measures have become the reality of survival.
The majority will argue that the pale white faces murdered "millions of Africans,"–  stole land, gold and other mineral resources and became economically empowered off the blood, sweat, and tears of the black man. The mindset of the majority will notchange and the hatred swelling up within does not end. There is only hostility toward the white man, and as long as the communist perpetrators continuefueling hatred and brainwashing the uneducated, unemployed blacks, there will never be a peaceful solution. From politicians to successful business people, the majority are energized and encouraged tohate the white minority.
White people are not paranoid, rather filled with fear. Over the years, the aggressive attacks on whites have been gruesome and more frequent. As laws are implemented to exclude whites from the workplace,this places an additional burden on families to survive. When white children are intimidated and attacked in schools, the reality of racial hatred emerges. When white women are gang raped by black men, the will to live disappears.
There is no hope for white people in South Africa. There is a slow genocide happening and as the white population dwindles, so does the hope of survival. Black people have the power and are in control, yet have the mentality of blaming white people for corrupt governance. As long as greed, corruption and hatred of whites remain, the majority will never move forward. The rest of Africa tells the true story of African dominance and failure. Pandora's clock is ticking for white South Africans as massacres of the minority are pointed out by International groups who continue to bring attention to the devastation today.
WHITES PUSHED INTO POVERTY- SQUATTERS WITHOUT A FUTURE…
Twenty-two years into the South African "democracy" have caused white squatter camps to grow in South Africa, as the poverty level increases among white people. "Children are dying, parents watch hopelessly as their loved ones suffer for the need of medication and proper medical facilities. Getting medical help is a nightmare for these people; no transport and no money do not help. The public hospitals are in shambles, often overcrowded and not enough personnel to deal with the desperate people. The dirt and unhygienic facilities reek of more infection for the sickly that urgently need help. A parent can sit the whole day, holding their baby and trying to bring some comfort as they wait for attention. There is no urgency, take a number and wait your turn, an attitude of uncaring staff that either do not care or understand the difficulty of a parent crying out for help…"
Squatter camps conjure up images of poverty, filth and isolation for the regular person around the world. People often do not visit these secluded places, there is no time, there are urgent needs to attend to and the destitute are forgotten. The cry of a child is not heard. There is no song to sing as the dark endless days of helplessness grow. Twenty years into democracy have caused white squatter camps to grow in South Africa, as the poverty level increases among white people. The majority of South African white people lived a pretty decent life before democracy. Even under apartheid poor people where part of society but with a difference. The government at that time provided low cost housing, adequate medical assistance and social grants. The poor people had dignity, they had a reason to smile and look up at the clear blue skies with a grateful heart.
What happened, democracy is for all the people of the land and every human being should live with dignity. The influx of African immigrants from neighboring countries caused considerable problems. Black South Africans used to living in rural communities, wanted more and soon the suburbs were overcrowded. There was nowhere to live, and the rise of squatter camps began in earnest. Any portion of unused land was immediately grabbed by immigrants and makeshift homes consisting of discarded items such as tin, cardboard, wood and metal were used. Soon a small hut was erected, followed by another, until there wasno room left and so a new community rose. Electricity and water was stolen from nearby factories or houses, connected illegally. Hired toilet facilities were donated, and sometimes only two had to provide a community of more than one hundred illegal squatters.
Then greed set in, white people who rented a fairly decent three bed roomed house with one bathroom, was given notice to vacate the premises, because the owner had a lucrative deal. In the older suburbs around South Africa, houses were sparsely renovated and converted into tiny rooms, including the kitchen and outbuildings. A home, previously enjoyed by a family of four or five now could accommodate up toone hundred people all paying a small rental for the pitiful conditions. One hundred people, one bathroom and a shared kitchen, equal health disaster. The urgency to accommodate illegal immigrants grew at a staggering number and houses were converted into rooms and white families had no choice but to find other accommodation, which at that time was not easily accessible.
A proud father, able to work and provide for his family was suddenly without work, desperation sets in as he walks up and down the streets trying to find a job. The enforcement of the Black Economic Empowerment (BEE) act by Rob Davis slowly gains momentum and white people remain unemployed. Companies in South Africa are forced to give preference to black counterparts and turn the ratio of poverty from black to white. The favoring of blacks over whites in the workplace has escalated drastically even though white people are more than competent and trained to perform the duties required. We have a law and companies have no choice to abide with this racist law, apartheid in reverse. Local churches and communities saw the plight of white people and began setting up squatter camps to house these needy people. People began to realize there was a real problem and their eyes opened to the crying children who begged for a piece of bread. Hungry, sick, cold and dying, helpless parents watched as their offspring suffered.
White squatter camps erected on land donated by private and government officials consist of informal structures, consisting of old depleted caravans, Wendy-houses, tents and wooden shacks. The land is usually on the outskirts of a town, and proper sanitation is not always available. The poor living conditions bring about another set of problems.Children are dying, parents watch hopelessly as their loved ones suffer for the need of medication and proper medical facilities. Getting medical help is a nightmare for these people; no transport and no money do not help. The public hospitals are in shambles, often overcrowded and not enough personnel to deal with the desperate people. The dirt and unhygienic facilities reek of more infection for the sickly that urgently need help. A parent can sit the whole day, holding their baby and trying to bring some comfort as they wait for attention. There is no urgency, take a number and wait your turn, an attitude of uncaring staff that either do not care or understand the difficulty of a parent crying out for help. Perhaps the parent does have the opportunity to see a doctor and the examination are concluded within five minutes. There is the communication barrier between the doctor and parent. The parent leaves the hospital with a few Panado tablets and a dying child. Respiratory problems associated with Asthma and pneumonia is a common factor in squatter camps. Children are starving, malnutrition and diseases are rampant. Diarrhea is a daily occurrence and untreated infections cause the death of a child.
White parents once the proud and dignified head of the family now lives in shame, as they cannot provide for their children. The distraught and depressed people try to find a way to bring food and other essentials to their families, often venture toward the busy roads of a nearby town, and stand with an old cardboard sign begging for some help from the passing traffic. Standing all day long in the sweltering heat with the sun burning their frail bodies, does little to lift the spirits of the destitute as motorists ignore their plight. Sometimes a kind and considerate passerby will give a few coins or bread, to the beggar. At the end of the day, there might be enough money to buy some bread. Dry bread and water for dinner, with no nutrition or sustenance, just enough to ward off starvation for another day.
In the suburbs, the churches and local communities committed to helping the white squatter camps gather clothing, food, blankets, broken toys and other objects from the locals who discard the useless stuff. A real treasure for the needy, who delightfully accept the second hand goods while trying to hold onto a shred of dignity. A child with a running nose, and a serious bronchial cough, gladly clings to a doll with a broken arm and smiles brightly at her new toy. The visits by the caring people and churches bring smiles, tears of joy and happiness to the destitute. For a moment, in their despairing lives, there is a flicker of hope; there is a gift and a smile from a dying child.
White squatter camps around South Africa are growing, as more and more people are unemployed, without a home, and no means to provide for themselves and their families. Children are the helpless victims and suffer the most. They do not understand the plight of the poor, it is their parents they depend on to feed clothe and sustain them. The parents having lost their lives lose their dignity and often become depressed and withdrawn. There is no help; there is no light and the new dark world they now live in remain a constant fear. With the little strength left, they try to protect their families, and few meager belongs from the random attacks of outsiders who come to pillage and rape their wives and children. This constant fear drives them to the brink of insanity and often suicidal thoughts cross their minds. Tucked away in an unknown squatter camp, white parents live and watch hopelessly as their children, the joy of their life slowly dies. The South African situation does not get better, its gets worse as the days pass and as winter weather slowly edges into the country the call for help rises. Bitter cold days are upon the land, and the additional necessity of keeping warm is another alarming factor for most.
Squatter camps are not excluded to whites only; there are millions of blacks who live in the dirt and unhygienic places around the country. There are thousands of black people who live in these ghastly places because they are free. They have a job, an up market car and dress like Hollywood stars, because their cost of living expenses is zero. They plead poverty, collect grants from government departments, join syndicates and operate in illegal schemes all for the benefit of material gain. The inequality among the different races is broad and even though South Africa is supposed to be a " democratic"  country, – the signs of socialism, hatred and the unforgiving are rampant. The stigma of oppression remain foremost in the minds of many blacks who believe stealing, raping and murder of white people is a fair revenge for the apartheid years.
It takes real courage to begin all over again when everything seems lost. The people living in the white squatter camps do not have the courage to begin all over again. The last shred of dignity is lost when the child cries, "Daddy I am hungry, daddy I am sick," and the powerless parent looks into the innocent eyes of the child without an answer.
The matter of the fact is that whites in South Africa- especially those that speaks Afrikaans– are targeted by the global corporate thugs for extermination. The British communist thuggery demonized the white Boers in their media specifically for this reason. They need the systematic genocide to proceed. To get their filthy claws on the riches of that land- whites were earmarked for extermination to serve the "higher"purpose of uniting the African cannon fodder for the"controllers" – evoke a black wrath to wage a cowardly war against sleeping farmers in their beds at night, to ensure hatred is directed away from the realplunderers and destroyers of the country- and to keep division among the nation by keeping  racism alive and well in order to rule.   Unfortunately these same thugs control the villainous media, criminal  politicians, monetary systems – and the very core of the social life which  societies revolves around. It is very unfortunate that the international world at largealso became the  breeding cradle for poisonous "political correct"  reptiles with no more moral values, sympathy- or any codes of conduct….not even towards their own bretheren- but will remain silent while thousands of whites are murdered in a deliberate act of genocide.
The world at large became  a cauldron full of disgusting morals and ethics. The nations of the world became worshipers of evil deeds- lovers of pleasure and lust-and  followers of abomination. Europe and America is 
DIRECTLY to blame for the silent white genocide in South Africa– and as millions of Muslims flood into these countries- Europe and America now feels the wrath from God for what they have done to the thousands of innocent white people of South Africa. The rise of the white nation from the ashes of discrimination and murder down South will announce the beginning of the fall of Europe and America for the treacherous part they played in the mass murder of their brethren in South Africa.
http://www.whitenationnetwork.com/paper/?p=49366